Sustainability Studies
Associate of Applied Science
Sustainability Studies
Associate Degree
60 credits | $250 per credit*
Financial Aid Available
Transfer Friendly | 2-Week Terms
Overview
Are you interested in sustainable ways to improve your environment? Would you like to learn environmental management practices to apply to your community, career, and personal life? If so, then we have the program for you!
Sustainability Studies is designed to address environmental concerns and find ways to preserve the environment for future generations. Learners will investigate the social, political, scientific, and historical aspects of environmental issues. Sustainability Studies will provide learners with the knowledge, skills, and analytical tools needed to work on solutions to environmental challenges and sustainable strategies to protect their environment.
* Cost per credit and number of credits may change.
Career Opportunities
Prepares graduates for positions in a variety of general green industries and organizations. Because the sustainability field encompasses so many professional paths, you may apply sustainability knowledge and skills in careers with large corporations, small businesses, non-profits organizations, and government agencies.
Careers
Sustainability Specialist
Conservation Worker

Environmental Science and Protection Technician
Energy Auditor

Recycling Coordinator
What You Will Learn
The connection and complex nature of environmental issues.
To analyze environmental issues, while recognizing various perspectives.
The natural environment as a system and how human activity affects that system.
Communicate informed opinions to environmental issues that contribute to sustainable approaches in promoting stable communities.
Accreditation
The Technical Institute for Environmental Professions is a Sustainable Educational Business Unit of Unity Environmental University which is accredited by the New England Commission of Higher Education (NECHE). In addition, the Veterinary Technology program is seeking programmatic accreditation by the American Veterinary Medical Association Committee on Veterinary Technician Education and Activities (AVMA-CVTEA).
Flexible Courses
We have identified the best features of in-person and virtual learning, brought them together, and created an innovative and flexible education designed for the modern learner. All courses run on a two-week term calendar where learners take one course at a time. Each class meets in person regularly with day, weekend, and evening options available. In addition, courses leverage HyFlex instruction to enhance classroom learning. Using this flexible approach, learners leverage tools such as discussion boards, academic support resources, videos, and project-based assignments to demonstrate their understanding of the content. Our facility in New Gloucester, Maine, is equipped with state-of-the-art classrooms deploying cutting–edge technology, laboratories, conference rooms, co-working/study spaces, and more to support and enhance teaching and learning.
Frequently Asked Questions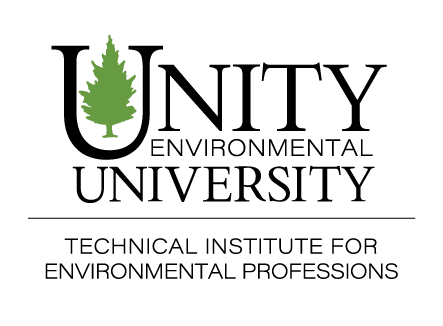 Address
Technical Institute for Environmental Professions
70 Farm View Drive, Suite 200
Freeport Hall – Pineland Farms
New Gloucester, Maine 04260
Contact