Sustainable Ecotourism
Associate of Applied Science
Sustainable Ecotourism
Associate Degree
60 credits | $250 per credit*
Financial Aid Available
Transfer Friendly | 2-Week Terms
Overview
In a state that calls itself "Vacationland", it is no surprise that tourism is one of the largest economic drivers, accounting for about 1 out of every 6 jobs in the state. In Maine, whether its connected to the waterways, mountains, beaches, or woods, the natural environment is the foundation of most of the state's tourism. So, preserving the very reason behind tourism in Maine is essential. The knowledge and skills earned through the Sustainable Ecotourism degree will help you combine your passion for the environment with one of Maine's most important industries.
Whether you want to run a small business that serves tourists, or you're interested in being part of an organization that supports Maine's thriving tourism trade, this Sustainable Ecotourism program can help you meet your goals. The Sustainable Ecotourism program explores how tourism, focusing on the natural aspects of an area, impacts a community or region's environmental, social, and economic aspects. This program will look at tourism's current and future impact on natural resources, economies, and communities to understand how to minimize the negative and positive impacts and ensure long-term sustainability. This program combines the importance of sustainable ecotourism with entrepreneurial skills for Maine's tourism activities and businesses.
* Cost per credit and number of credits may change.
Career Opportunities
Prepares graduates for positions in public parks, resorts and lodges, outdoor education schools, environmental education centers, and government or private organizations dedicated to promoting ecotourism and cultural activities in the region.
Careers
Owners and staff of recreational and lodging small businesses
Resort Managers
Tour Guides
Naturalists

Community Outreach Coordinators
Chamber of Commerce staff
Ecotourism Travel Managers
What You Will Learn
The connection of the environment, economics, and culture in sustainable tourism.
How to plan sustainable recreational and business-related events.
Criteria for event planning, marketing, and promoting in communities.
Skills in supervision including planning, organizing, staffing, leading, and evaluating.
Flexible Courses
We have identified the best features of in-person and virtual learning, brought them together, and created an innovative and flexible education designed for the modern learner. All courses run on a two-week term calendar where learners take one course at a time. Each class meets in person regularly with day, weekend, and evening options available. In addition, courses leverage HyFlex instruction to enhance classroom learning. Using this flexible approach, learners leverage tools such as discussion boards, academic support resources, videos, and project-based assignments to demonstrate their understanding of the content. Our facility in New Gloucester, Maine, is equipped with state-of-the-art classrooms deploying cutting–edge technology, laboratories, conference rooms, co-working/study spaces, and more to support and enhance teaching and learning.
Frequently Asked Questions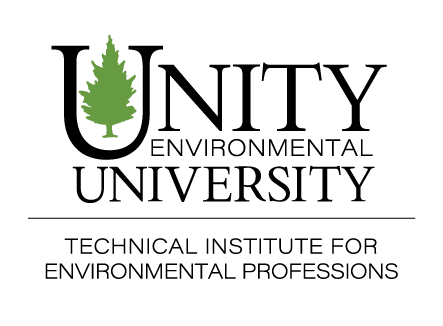 Address
Technical Institute for Environmental Professions
70 Farm View Drive, Suite 200
Freeport Hall – Pineland Farms
New Gloucester, Maine 04260
Contact