Sustainable Business
Master of Business Administration
Change business
and change the world
When you align economic drivers with environmental imperatives, you change our world. Learn from business leaders who've turned green ideas into thriving ventures. Prove that profits and principles can coexist.
Program Overview
After completing this program, students will be knowledgeable in implementing sustainable innovation, working collaboratively in teams with diverse stakeholders, and viewing environmental issues critically to identify issues and business solutions. MBA candidates learn to examine how people, planet, and profit work collaboratively to implement sustainability initiatives. Students will gain an understanding of tools specific to environmental business practices, such as sustainability reporting, corporate social responsibility, life cycle analysis, cradle-to-cradle design, environmental accounting, and ecological footprint.
---
Program Features
+ One-on-one academic and professional advising as our world-class faculty and trained staff strive to make your professional and academic goals a reality.
+ Unity College is an accredited institution by New England Commission of Higher Education (NECHE).
+ Experiential Online. Experiential programs are delivered 100% online with fieldwork designed with the working professional in mind.
+ Study when and where you want and finish your degree while still working full-time.
+ Make professional connections with leaders in your field.
+ Get job placement assistance. Browse our online job board and use free tools through our career services.
+ Multiple start dates. Begin your program on your time. Choose from five year-round start dates.
---
Experiential and Immersive Coursework
Global Impact of Capital Markets
Ground yourself in the foundations of financial markets, how they operate, and how to assess performance. Students are tasked with researching market behavior from a global perspective and how financial institutions operate. They will dive into current economic instability, government intervention, and how to make change for a sustainable marketplace.
Ethical Practice and Policy
Investigate ethical dimensions of a life in professional world, examining dimensions of environmental and natural resource science and policy in the context of globalization, global change, climate change, governance and contemporary theories/practices to create a more sustainable world. Students will evaluate the ethical dimensions of common scientific practice and policy issues related to sustainability and natural resources by researching current environmental policies.
Designing Successful Teams & Organizations
Students will explore case studies of the CSR programs of major business leaders such as Coca-Cola, Canon, Walmart, and Apple. They will research why it is important to consider corporate social responsibility and how business leaders are currently approaching the topic. Students will discover how this affects the impact of profits, employee retention, employee morale, and customer loyalty. Through their research, they will propose ways that companies can boost their corporate social responsibility initiatives.
---
Experts in the Field
At Unity College, our Faculty is comprised of a wide range of environmental science experts who in addition to teaching, conduct their own research and various fieldwork.
Sarah Lozanova
Instructor of Sustainable Management
Sarah Lozanova holds an MBA in sustainable management from the Presidio Graduate School. She is an environmental journalist and copywriter and has worked as a consultant to help large corporations become more sustainable. She is the author of Humane Home: Easy Steps for Sustainable & Green Living, and her renewable energy experience includes residential and commercial solar energy installations.
Sarah brings value to her students with her knowledge on the inner workings of large corporations. She provides insight on the world of possibilities for sustainable business solutions.
---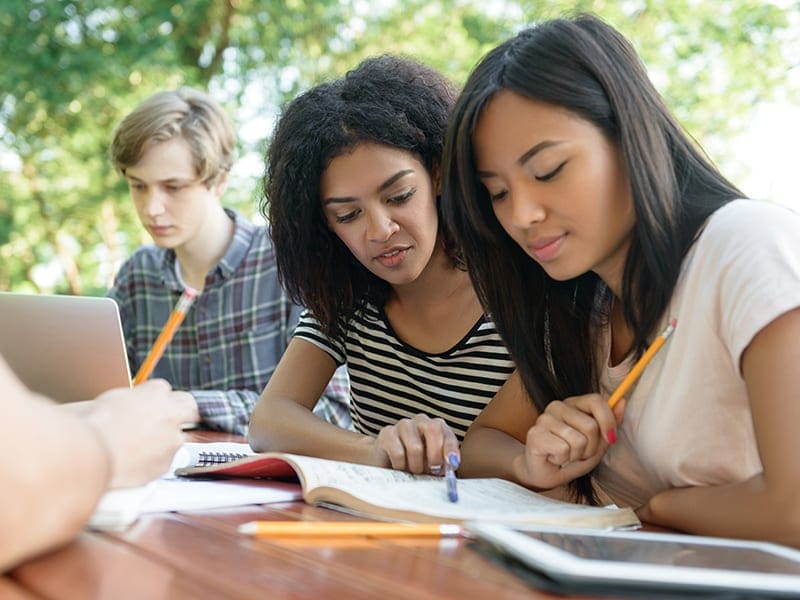 Small Class Sizes
At Unity College, we believe our students are not just a number. The value of small class size intimacy is just as important to us in our distance education program as it is in traditional classroom settings. We give the benefit of creating tight-knit communities where networking can flourish. By keeping our class sizes small, our faculty can dedicate their time to providing all one-on-one guidance when needed by a student.
Degree requirements and courses
The sustainable MBA is 36 total credits and you'll need to maintain a 3.0 GPA or higher to graduate. Download the degree sheet.
Frequently Asked Questions
Career Outlook
Earn your degree.
Unlock new opportunities.
876,300
Number of U.S. management analyst jobs in 2018.
$83,610
Median U.S. pay for management analysts in 2018.
14%
Estimated U.S. job growth of management analysts through 2028.
876,300
Number of U.S. management analyst jobs in 2018.
$83,610
Median U.S. pay for management analysts in 2018.
14%
Estimated U.S. job growth of management analysts through 2028.
---
Careers and Outcomes
Follow your curiosity.
Realize your potential.
---
Faculty Profiles
Seek out knowledge.
Learn from leaders.