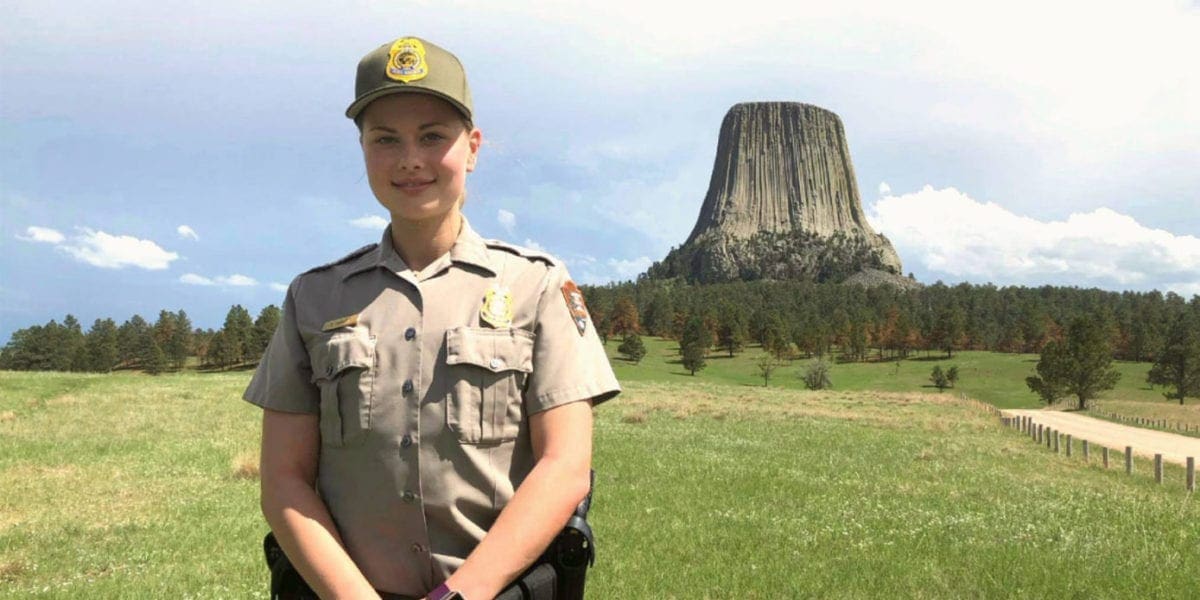 Conservation Law Enforcement
Bachelor of Science
Conserve and Protect
Natural Resources & The Environment
Ready to learn what makes a great conservation police officer, forest ranger, park ranger, or fish and game warden? The B.S. in Conservation Law Enforcement offered through our Hybrid Learning format gives students a flexible and affordable way to earn an environmental police officer degree from America's Environmental College—and learn the skills necessary to protect our nation's most precious resources. Learn through a combination of online and in-person courses. As one of the country's leading conservation law enforcement schools, Unity Environmental University will prepare you to safeguard the great outdoors.
Career Outlook
Earn your degree.
Unlock new opportunities!
6,040
Number of fish and game warden jobs in the U.S., 2018
$59,260
Mean annual pay for fish and game wardens, 2018.
94%
Number of graduates who are employed in their area of study within six months of graduation.
6,040
Number of fish and game warden jobs in the U.S., 2018
$59,260
Mean annual pay for fish and game wardens, 2018.
94%
Number of graduates who are employed in their area of study within six months of graduation.
Conservation Law Enforcement Hybrid Learning Highlights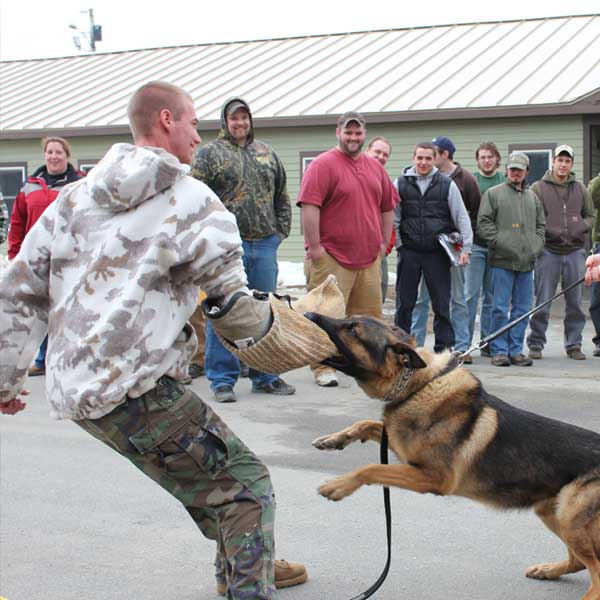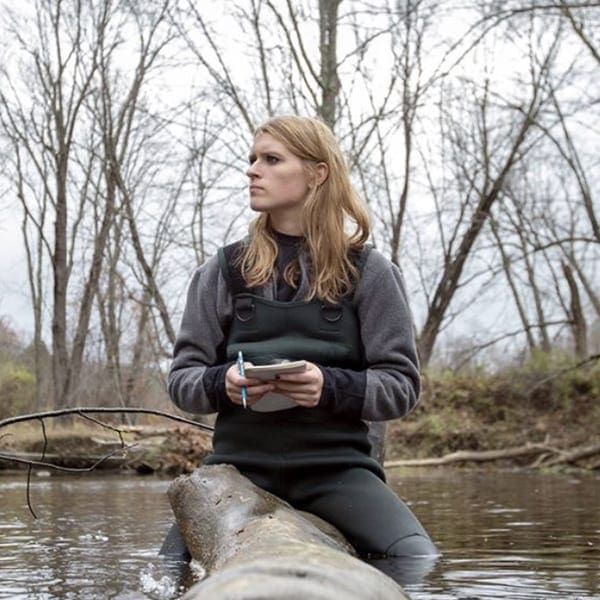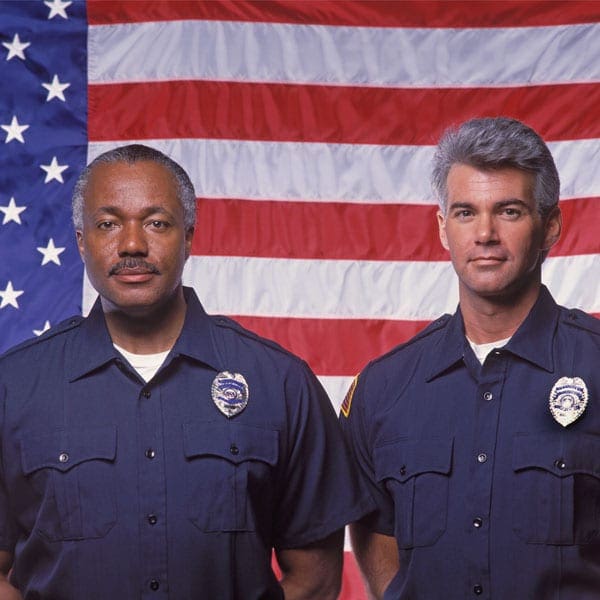 Careers in Conservation Law Enforcement
96% of Unity's Conservation Law Enforcement students who responded to the Senior and/or Alumni Survey are employed in their area of study within six months of graduation!
The conservation law enforcement degree at Unity prepares students for both graduate study and a wide range of jobs related to resource management and environmental protection, such as:
Environmental Police Officer—These law enforcement officers protect vital state resources, including public waterways, fish, wildlife, and recreational spaces. Requirements often include earning a bachelor's degree and serving as a trainee in a police academy. Conservation officer college programs like Unity Environmental University's offer the perfect way to jumpstart this career.
Fish and Game Warden — Game Wardens patrol natural areas and enforce fishing, hunting, and boating laws. But fish and game law enforcement is about more than making sure people enjoy outdoor recreation responsibly. Game Wardens also educate the public, perform search and rescues, and respond to emergencies. Looking for colleges that offer a game warden degree? Look no further than Unity.
Park Ranger/Forest Ranger — Rangers provide many services in national and state parks, including law enforcement, education, and making sure visitors enjoy the outdoors safely. They also get to work in some of the nation's most beautiful places. If you are looking for a National Park Ranger degree or how to become a forest ranger, learn more about the B.S. in Conservation Law Enforcement program at Unity Environmental University.
Traditional Law Enforcement Officer — Traditional police and investigators respond to emergencies, patrol areas, and investigate crimes. Many of our graduates go on to succeed in these roles. After all, programs at conservation law enforcement colleges don't just cover environmental protection and stewardship. They teach how to enforce the law in a variety of settings.
Explore projected job growth and salary information for these and other career paths, below:
Source: Burning Glass Technologies. Labor Insight™ –
  

Accessed May 4, 2020.

Unity graduates have achieved success as state fish and game wardens; forest rangers; marine patrols; federal enforcement officers for the U.S. Fish and Wildlife Service, the National Park Service, the U.S. Forest Service, and the Bureau of Land Management; environmental enforcement officers for the Environmental Protection Agency and state environmental agencies; and more.

Graduates have also found success in traditional law enforcement as investigators and police officers at the local, state, and federal levels. They also appear as wardens on Animal Planet's North Woods Law.

Unity Environmental University Career Services offers a wide range of services to help students find–and land–their dream job.  
What alumni are saying
Tyler Sirois '19
Tyler was able to earn college credit while attending his training at the Maine Criminal Justice Academy, where he was in a class with eleven other Unity College Conservation Law graduates. Because of Unity's flexible program, Tyler was able to graduate after only three years, saving him money and allowing him to jumpstart his career.
Looking back, he is convinced the Unity College Conservation Law Enforcement program is unique. "It is original," he said. 
What employers are saying 
The Old Orchard Beach Police Department has had many Unity College students train with them, many moving on to work at over 75 federal, state, and local departments. 
Degree Courses
As a conservation law enforcement major, students will study and explore all the skills necessary for becoming successful in conservation and law enforcement careers:  
Crime scene investigation techniques, such as fingerprint lifting, trajectory analysis, footprint and tire tread casting, and evidence collection
Policy procedures for the preparation and execution of search warrants
Procedures for conducting interviews and interrogations
Surveillance techniques
Proper methods for handling evidence
Participate in career-forward partnerships:

Earn 15 credits for Basic Law Enforcement Training at the Maine Criminal Justice Academy
Transfer credits eligible for National Park Service Seasonal Law Enforcement Training Program
Opportunities to work for the Maine Warden Service
Faculty Profiles
Seek out knowledge.
Learn from leaders.
Blog
Explore More
About Hybrid Learning
Contact Hybrid Learning
Address
Unity Environmental University Hybrid Learning
90 Quaker Hill Road
Unity, Maine 04988
Contact