Environmental Justice and Social Change
Bachelor of Science
Be the change
the world needs.
Do you see current global inequalities that exist today, like food insecurity, health inequity, access to outdoor recreation, and have a passion for solving these issues? Our degree in Environmental Justice and Social change will prepare you in advocacy, non-profit management, and government and grassroots solutions. You will examine the interconnectedness of social and biophysical factors to provide solutions for global issues of human inequity and environmental injustice!
Program Overview
The trauma caused by the world's most pressing environmental issues have social justice ramifications, and the world needs environmental advocates to create solutions. The B.S. in Environmental Justice and Social Change prepares students to recognize the interconnectedness of social and biophysical factors and transfer that knowledge to careers that engage communities. In this program, students investigate where inequalities exist and are enabled around the world. Courses in the program tackle global issues where people are susceptible to climate vulnerability, adaptation; environmental health; energy justice; agricultural change; food security; community revitalization; conservation and access to natural areas; conflict mediation, advocacy campaigns, public opinion; and government and non-government intervention. Students will learn to be data-driven to provide solutions to global issues of human inequity and environmental justice.
---
Program Features
+ One-on-one academic and professional advising as our world-class faculty and trained staff strive to make your professional and academic goals a reality.
+ Unity College is an accredited institution by New England Commission of Higher Education (NECHE).
+ Experiential Online. Experiential programs are delivered 100% online with fieldwork designed with the working professional in mind.
+ Study when and where you want and finish your degree while still working full-time.
+ Make professional connections with leaders in your field.
+ Get job placement assistance. Browse our online job board and use free tools through our career services.
+ Multiple start dates. Begin your program on your time. Choose from eight year-round start dates.
+ Pursue a concentration in environmental GIS, renewable energy, sustainable business, wildlife ecology, or emergency disaster management.
+ Transfer friendly! We will accept up to 90 credits.
---
Experiential and Immersive Coursework
Understanding Your Community and Capacity Building
It is important to take an assets approach to community engagement to make meaningful change. Capacity building is the process of developing and strengthening the abilities, processes and resources that organizations and communities need to survive, adapt, and thrive. You will be more effective when you work together rather than trying to impose your ideas onto others practicing effective collaboration. Students will be demonstrating these practices in their own communities.
Identifying Participants and Leaders
Students will be challenged with getting to know the "players on the ground" who will be largely carrying out the tasks in order to achieve the mission. They will learn to develop non profit leadership skills. Connecting directly with people will allow students to understand each persons strengths and weaknesses in their roles and how to best implement the team members to achieve their goal.
Exploring Ways to Fill the Need
Once the students have a full understanding of who is in the community and how it operates, they can begin to put together proposals that will identify where there is need and come up with creative ways to fill the void.
---
---
Experts in the Field
At Unity College, our Faculty is comprised of a wide range of environmental science experts who in addition to teaching, conduct their own research and various fieldwork.
Dr. Katera Moore
Assistant Professor of Environmental Studies
Dr. Katera Moore is passionate about place-based change. She believes that small local changes can make a big cumulative difference. She is committed to teaching her students the value of authentic community engagement.
Dr. Moore has had a wide range of experience in leadership roles to diligently work to create a stronger, healthier community. She recently served as the Director of the Agatston Urban Nutrition Initiative at the University of Pennsylvania for 5 years where she built collaborative partnerships to address community public health, a symptom of broader environmental injustice. During her time at Penn, Katera created research opportunities for students to engage in community action research.
Dr. Moore also worked at the Mastery Charter Schools in Philadelphia where she worked to integrate a partnership with Earth Force, an organization whose mission is to engage young people as active citizens who improve the environment and their communities now and in the future.
Dr. Moore's ample experience with community involvement and leadership provides great value for the students. Katera always keeps how she can engage students in mind as she builds within her community organization's structures. With Dr. Moore's wealth of knowledge and experience, she continues to be invited as a speaker and panelist on topics of environmental justice, food security, youth engagement, and career and college readiness.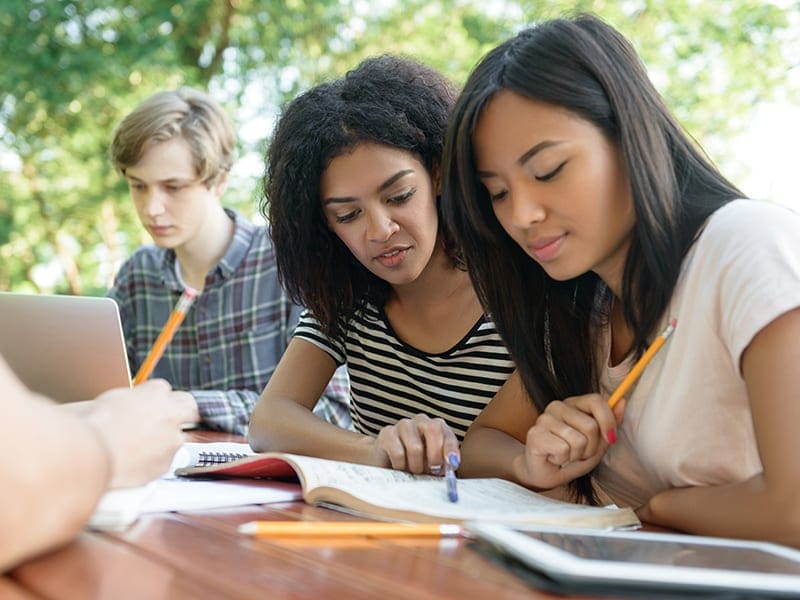 Small Class Sizes
At Unity College, we believe our students are not just a number. The value of small class size intimacy is just as important to us in our distance education program as it is in traditional classroom settings. We give the benefit of creating tight-knit communities where networking can flourish. By keeping our class sizes small, our faculty can dedicate their time to providing all one-on-one guidance when needed by a student.
Degree Requirements and Courses
A minimum of 120 earned credit hours, 30 credits earned at Unity, and an overall cumulative GPA of 2.0. For all degree requirements, download the Unity College Environmental Justice and Social Change Degree Checklist or the Unity College Distance Education Course Catalog.
Frequently Asked Questions
Career Outlook
Rewarding Careers in Social Change
Make a Difference
15%
Projected 10-year growth rate of paralegal / legal assistant
$65,000
Median salary of policy analyst
10%
Projected 10-year growth rate of a grants writer
15%
Projected 10-year growth rate of paralegal / legal assistant
$65,000
Median salary of policy analyst
10%
Projected 10-year growth rate of a grants writer
Source: Burning Glass Technologies. "Labor Insight™ Real-Time Labor Market Information Tool." Updated March 11, 2020.
---
Careers and Outcomes
Follow your curiosity.
Realize your potential.
Faculty Profiles
Seek out knowledge.
Learn from leaders.
Last Updated on September 7, 2021