Marine Biology and Sustainable Aquaculture
Bachelor of Science
Study and conserve
marine resources.
Examine marine life through a scientific lens. Protect animals, plants, and habitats. Discover responsible, sustainable uses for marine resources!
Program Overview
The B.S. in Marine Biology and Sustainable Aquaculture prepares students for a broad range of careers helping protect, preserve, maintain, and grow marine organisms and environments. This degree provides students with a broad emphasis on both marine biology and aquaculture and encompasses coursework with the rigor to prepare students for further study in graduate school or even starting their own aquaculture enterprise.
---
Program Features
+ One-on-one academic and professional advising as our world-class faculty and trained staff strive to make your professional and academic goals a reality.
+ Unity College is an accredited institution by New England Commission of Higher Education (NECHE).
+ Experiential Online. Experiential programs are delivered 100% online with fieldwork designed with the working professional in mind.
+ Study when and where you want and finish your degree while still working full-time.
+ Make professional connections with leaders in your field.
+ Get job placement assistance. Browse our online job board and use free tools through our career services.
+ Multiple start dates. Begin your program on your time. Choose from eight year-round start dates.
+ Pursue a concentration in environmental GIS, renewable energy, sustainable business, wildlife ecology, or animal health and behavior.
+ Transfer friendly! We will accept up to 90 credits.
---
Experiential and Immersive Coursework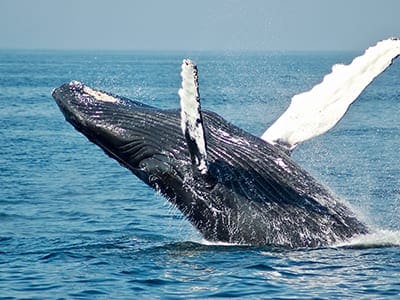 Distance Sampling Population Estimate
Through a simulation custom created by the Unity College XR Innovation Lab, students are tasked with identifying different species of whales based on their blow. In addition, students were asked to estimate how far the whales were from the boat and the number of whales in the area giving the students a feel of what being marine researcher.
Orientation of a Field Station
Students were asked to explore an island using a 360° video created by the Unity College XR Innovation Lab. They were asked to research this remote area and create ethograms based on behavioral observations of the animals on the island.
Sustainable Seafood Watch
In the local communities where each student lives, they were tasked with creating a graph of sustainability based on the seafood offerings at their local grocery store. They were asked to investigate what their local communities were able to offer.
---
---
Experts in the Field
At Unity College, our Faculty is comprised of a wide range of environmental science experts who in addition to teaching, conduct their own research and various fieldwork.
Dr. Tanya Lubansky
Instructor of Marine Biology
Dr. Tanya Lubansky received her B.S. in Environmental Sciences at Wheaton College and her Ph.D. in Ecology and Evolution at Rutgers University. Her research focuses on quantifying individual movement behavior and social networks of humpback whales within the Gulf of Maine. Her field work was conducted in collaboration with Allied Whale, a nonprofit organization within College of the Atlantic of Bar Harbor, ME.
Dr. Lubansky has worked in a variety of positions from non profits to tourism industries. She brings value to the students by sharing her experiences in her career and encourage students to look into a wide range of potential job options.
As Dr. Lubansky creates her coursework, she keeps the students future careers in mind and makes sure to ask them to work on projects that will directly apply to their future goals.
---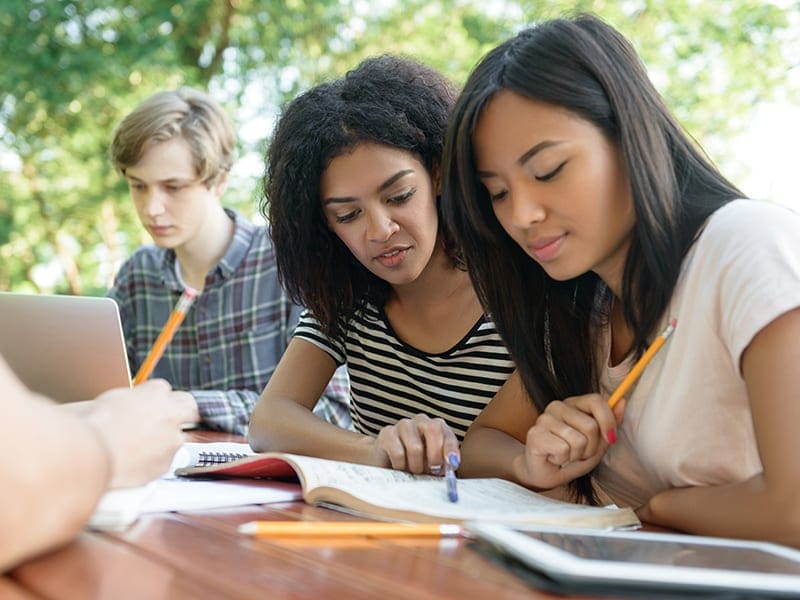 Small Class Sizes
At Unity College, we believe our students are not just a number. The value of small class size intimacy is just as important to us in our distance education program as it is in traditional classroom settings. We give the benefit of creating tight-knit communities where networking can flourish. By keeping our class sizes small, our faculty can dedicate their time to providing all one-on-one guidance when needed by a student.
Degree Requirements and Courses
To earn a marine biology and sustainable aquaculture degree, you'll need to complete 120 credit hours. Thirty of these credits need to be earned at Unity, with an overall cumulative GPA of 2.0. For more degree requirements, check out our marine biology and sustainable aquaculture degree checklist.
Frequently Asked Questions
Career Outlook
Earn your degree.
Unlock new opportunities.
44,700
Number of Biologist jobs in the U.S., 2019.
$82,220
Median pay for Biologists in 2019.
2%
Estimated growth for Biologist jobs in the U.S. through 2029.
44,700
Number of Biologist jobs in the U.S., 2019.
$82,220
Median pay for Biologists in 2019.
2%
Estimated growth for Biologist jobs in the U.S. through 2029.
Source: U.S. Bureau of Labor Statistics. Unity College cannot guarantee employment. Salary data represents averaged earnings for the occupations listed and includes workers at all levels of education and experience.
---
Careers and Outcomes
Follow your curiosity.
Realize your potential.
---
Faculty Profiles
Seek out knowledge.
Learn from leaders.