Master's in Animal Science and Behavior
Master of Professional Science
Leadership and Management Skills
For Animal Science Professions
Do you love animals and want to turn your passion into a career? In the Animal Science and Behavior Program you can choose your track and specialize in Equine Health and Care or Canine and Feline Health and Care.
Program Overview
The Master of Professional Science in Animal Science and Behavior program provides students with a deep understanding of human-animal interactions with emphasis on animal companionship, behavior, and welfare. With coursework that develops leadership and management skills, the program prepares students for employment as animal trainers, animal shelter managers, and animal service providers.
Each student must choose a track for this program.
MPS Animal Science and Behavior Tracks: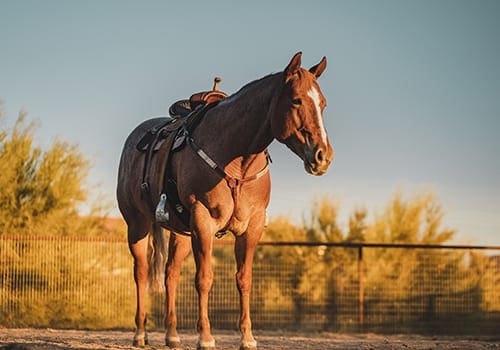 ---
Program Features
+ One-on-one academic and professional advising as our world-class faculty and trained staff strive to make your professional and academic goals a reality.
+ Unity College is an accredited institution by New England Commission of Higher Education (NECHE).
+ Experiential Online. Experiential programs are delivered 100% online with fieldwork designed with the working professional in mind.
+ Study when and where you want and finish your degree while still working full-time.
+ Make professional connections with leaders in your field.
+ Get job placement assistance. Browse our online job board and use free tools through our career services.
+ Multiple start dates. Begin your program on your time. Choose from five year-round start dates.
---
Experiential and Immersive Coursework
Animal Ethogram
In the Animal Ethogram assignment, students are asked to pick an animal they can observe, and make a list of their behaviors. If students don't have an animal in their local environment that they feel comfortable observing, they have a list of different live streams from the Zoo to the Smithsonian, where they can choose an animal to observe. Students must decide how trainers should adjust their training protocol based on feedback they receive from the animal as well as how to identify environmental contingencies in training and how to set up your environment to reach your training goals.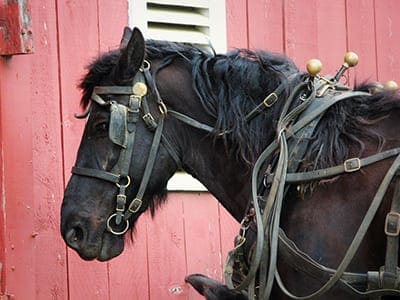 Training & Care Handbook
Students are challenged to create a handbook that demonstrates proper techniques for both training & care of animals for a made-up organization. This project allows the students to practice their knowledge of the coursework they've learned throughout the term, as well as asking them to present best practices in the field. Students create a training philosophy, present instructions and describe reinforcement tools and techniques.
XR Animal Behavior Assessment
Learning how to handle animals before students are prepared can be dangerous for both the animal and the handler. The Unity College XR Innovation Lab has developed a simulation where students can interact safely with an animal and study how they react to their handling tactics In this assignment students will learn how to recognize animal body language and behavior, assess how human behavior impacts animal behavior, how to respond appropriately to animal body language and behavior, conduct an animal behavior assessment and identify low-stress handling techniques for human-animal interaction.
---
Experts in the Field
At Unity College, our Faculty is comprised of a wide range of environmental science experts who in addition to teaching, conduct their own research and various fieldwork.
Dr. Kristyn Vitale
Assistant Professor in Animal Health and Behavior
Dr. Kristyn Vitale received a Ph.D. in Animal Science with a focus in Experimental Psychology from Oregon State University and a Master's in Environmental Science from Miami University. She holds a B.S. in Zoology and a B.A. in Social Geography from Kent State University.
Dr. Vitale studies the impact of human interaction on animal behavior and cognition to find ways to strengthen human-animal relationships and improve animal welfare. One example of her current animal research is the study of the effects of different foster care programs and the effects it has on domestic animals. She is also working on cross-cultural research; how the human-cat relationship varies from the USA to Japan.
In addition to animal behavior research, Dr. Vitale also has experience training cats, dogs, and pigs. Her experience with animal training & continued research in the field of animal behavior is valuable to her students as she provides continuous current data and best practices for working in the field.
---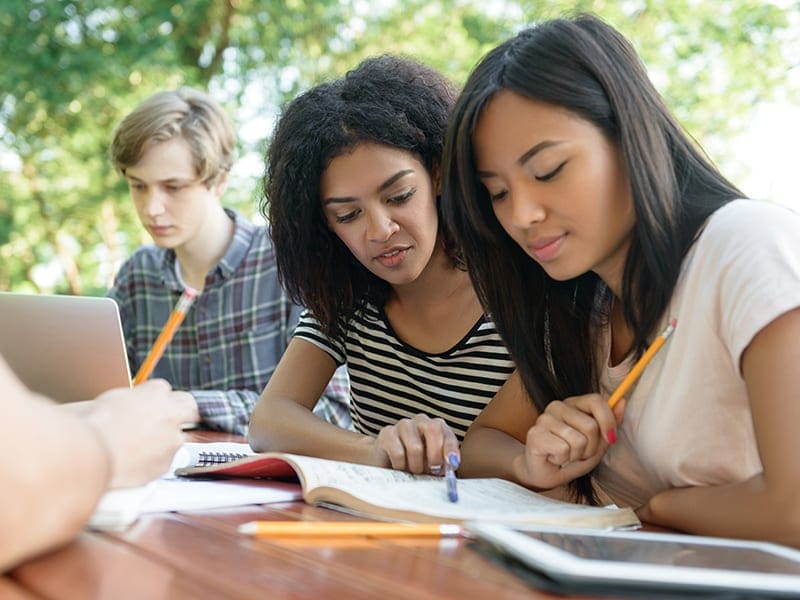 Small Class Sizes
At Unity College, we believe our students are not just a number. The value of small class size intimacy is just as important to us in our distance education program as it is in traditional classroom settings. We give the benefit of creating tight-knit communities where networking can flourish. By keeping our class sizes small, our faculty can dedicate their time to providing all one-on-one guidance when needed by a student.
Degree requirements and courses
The Master's in Animal Health and Behavior requires 30 credits with a minimum 3.0 GPA. For a more comprehensive look into the program, download our program sheet or view our full course catalog.
Frequently Asked Questions
Career Outlook
Earn your degree.
Unlock new opportunities.
$50k
Median annual pay for Animal Shelter Directors, 2018.
+11%
Estimated job growth through 2028 for pet trainers.
45K
Number of employees working in animal training professions (2018)
$50k
Median annual pay for Animal Shelter Directors, 2018.
+11%
Estimated job growth through 2028 for pet trainers.
45K
Number of employees working in animal training professions (2018)
*Source: U.S. Bureau of Labor Statistics. Unity College cannot guarantee employment. Salary data represents averaged earnings for the occupations listed and includes workers at all levels of education and experience
Faculty Profiles
Seek out knowledge.
Learn from leaders.
---
---
Last Updated on March 15, 2023