Master's in Wildlife Conservation and Advocacy
Master of Professional Science
DEGREE PROGRAM COMING OCTOBER 2023
Break away from tradition
Change your approach to conservation
Uncover the crucial connection between understanding human behavior and conserving wildlife. Whether you're already in the field, working with non-profit organizations, or have a passion for wildlife, your voice can be the one that makes a difference. You can help bring awareness and change to help reduce human-wildlife conflict, bring about sustainable resources, or encourage habitat preservation. Build upon your passion for wildlife conservation and develop the knowledge to lead the way to a better future with Wildlife Conservation and Advocacy.
Program Overview
The MPS in Wildlife Conservation and Advocacy provides students with the knowledge and skills to promote the conservation of wildlife and their habitats and advocate for sustainable solutions to the challenges facing wildlife. By combining principles of social science with ecological conservation and management techniques, the program prepares students to engage in campaign strategies, advocacy, and communication to promote wildlife conservation at local, national, and international levels.
Through interactive coursework, students learn research methodologies, data analysis, science communication, and how to engage with people and communities to reach conservation goals. Graduates will be prepared for careers with government agencies, non-profit organizations, private sector firms, or academia. The degree provides a unique and interdisciplinary education to prepare students to develop sustainable conservation solutions that benefit both people and wildlife.
---
Program Features
+ One-on-one academic and professional advising as our world-class faculty and trained staff strive to make your professional and academic goals a reality.
+ Unity Environmental University is an accredited institution by New England Commission of Higher Education (NECHE).
+ Experiential Online. Experiential programs are delivered 100% online with fieldwork designed with the working professional in mind.
+ Study when and where you want and finish your degree while still working full-time.
+ Make professional connections with leaders in your field.
+ Get job placement assistance. Browse our online job board and use free tools through our career services.
+ Multiple start dates. Begin your program on your time. Choose from five year-round start dates.
---
Experiential and Immersive Coursework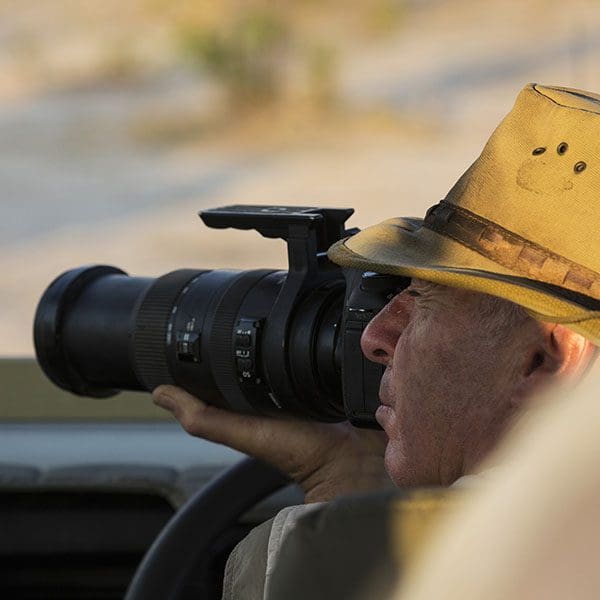 Conservation Ecology
Conservation challenges often arise and taking a transdisciplinary approach to solving those challenges is key. Students will play the role of a state biologist evaluating the status and habitat of a local threatened species under consideration for the endangered species listing process. Students will be required to investigate the biology, habitat requirements, and current viability of their target species, as well as the quality of the local habitat.
Human Dimensions of Wildlife Management
Strong communication skills and professional interactions with key stakeholders is of growing importance in wildlife management. Students progress through a model of the Structured Decision Making (SDM) process to address a wildlife management issue. After examining the scenario and involved parties, students make recommendations on key elements of the SDM process.
Behavioral Economics
Why do humans make decisions? The answer to this question involves both psychology and economics. Students will explain how cognitive, emotional, cultural, and social factors impact human decision-making in the context of pro-environmental or sustainable marketing and branding.
---
Experts in the Field
At Unity Environmental University, our faculty is composed of a wide range of environmental science experts who in addition to teaching, conduct their own research and various fieldwork.
Dean Kelly Boyer Ontl
Subject Matter Expert
Dr. Boyer Ontl has been working in the field of primatology and wildlife conservation for 20 years. Her diverse background includes working as a primate keeper at the Houston Zoo, caring for orphaned chimpanzees at a West African sanctuary, researching wild chimpanzees in Senegal, and serving in faculty roles at Michigan Technological University and Ball State University. Her time in West Africa fueled her to pursue her graduate degrees and to establish the Falémé Chimpanzee Conservation project, an outreach program that promoted chimpanzee conservation through education, stakeholder collaboration, and ecological research. Her area of expertise focuses on the ecology and behavior of chimpanzees in southeastern Senegal using indirect and non-invasive methods.

Her research has explored how chimpanzees adapt to the hot savanna environment by using caves as microrefugia to escape the heat, as well as studying the impacts of human activities, specifically small-scale gold mining, on chimpanzees and their behavior.

Dr. Boyer Ontl's research has been featured in the New York Times Science section and on Smithsonian.com. She received her Ph.D. in Ecology and Evolutionary Biology and M.A. in Anthropology from Iowa State University and a B.A. in Animal Behavior from Franklin and Marshall College.
---
Small Class Sizes
At Unity Environmental University, we believe our students are not just a number. The value of small class size intimacy is just as important to us in our distance education program as it is in traditional classroom settings. We give the benefit of creating tight-knit communities where networking can flourish. By keeping our class sizes small, our faculty can dedicate their time to providing all one-on-one guidance when needed by a student.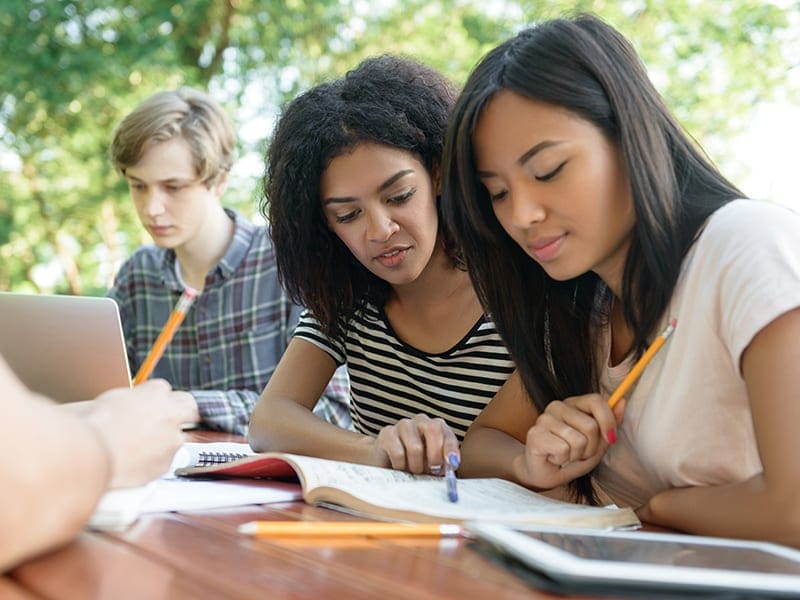 Degree Requirements and Courses
The Master's in Wildlife Conservation and Advocacy degree requires 30 credits with a minimum 3.0 GPA. For a more comprehensive look into the program, download our program sheet or view our full course catalog. Then apply online for free to get started.
Frequently Asked Questions
---
Career Outlook
Earn your degree.
Unlock new opportunities.
79k
Natural Sciences Managers jobs in the U.S., 2022.
$144k
Natural Sciences Managers pay, 2022. 
7%
Estimated U.S. job growth for Natural Sciences Managers through 2022. 
79k
Natural Sciences Managers jobs in the U.S., 2022.
$144k
Natural Sciences Managers pay, 2022. 
7%
Estimated U.S. job growth for Natural Sciences Managers through 2022. 
*Source: O*Net & U.S. Bureau of Labor Statistics.
Unity Environmental University cannot guarantee employment. Salary data represents averaged earnings for the occupations listed and includes workers at all levels of education and experience.
Faculty Profiles
Seek out knowledge.
Learn from leaders.
---
---