How to Become a Wastewater Operator
Are you motivated to protect the environment by keeping pollutants out of the water? Then, your calling may be a wastewater operator. We all need clean water to survive. It is the duty of water treatment operators to ensure we get it. If you're considering this career, read on to learn how to become a water treatment operator and what working at a water treatment plant is like.
Wastewater treatment involves the cleaning of contaminated water. Many moving parts work together to break down contaminants in wastewater, so customers receive safe, clean water in their homes and businesses. Wastewater operators oversee operations at water treatment plants. They operate equipment, manage other plant employees, and direct the overall functions of the plant.
| | |
| --- | --- |
| Education Requirements | High School diploma, on-the-job training, state licensing |
| Recommended Degree Program | Undergraduate Certificate in Water and Wastewater Management |
| Average Salary (2020) | $49,090 |
| Workers Employed in U.S. (2020) | 122,100 |
| Projected Jobs Added by 2030 | 10,500 |
| Other Job Titles | Wastewater Treatment Plant Operator, Sewer Treatment Operator |
| Related Careers | |
(Source: BLS: Occupational Data for Water and Wastewater Treatment Plant and System Operators, 2020)
What Does a Wastewater Systems Operator Do?
Water treatment plant operators have very important, far-reaching duties. Water decontamination is essential to all localities. So, what does a water treatment plant operator do? To manage and monitor water treatment processes, their job combines mechanical knowledge, safety, maintenance, governmental regulations, water treatment, chemical handling, sample testing, first aid, and more.
Wastewater treatment operators are crucial to the water cleaning and distributing processes. Operators are responsible for maintaining equipment and adhering to federal standards to prevent pollution in local water sources. Additionally, wastewater operators must protect plant employees and the public during emergencies.
Water and wastewater treatment skills:
Inspect, clean, and maintain all plant tools and equipment
Add correct chemical measurements for water decontamination
Collect water and wastewater samples for testing
Regularly record data, including meter and gauge readings
Keep plant up-to-date with government safety and operational laws and regulations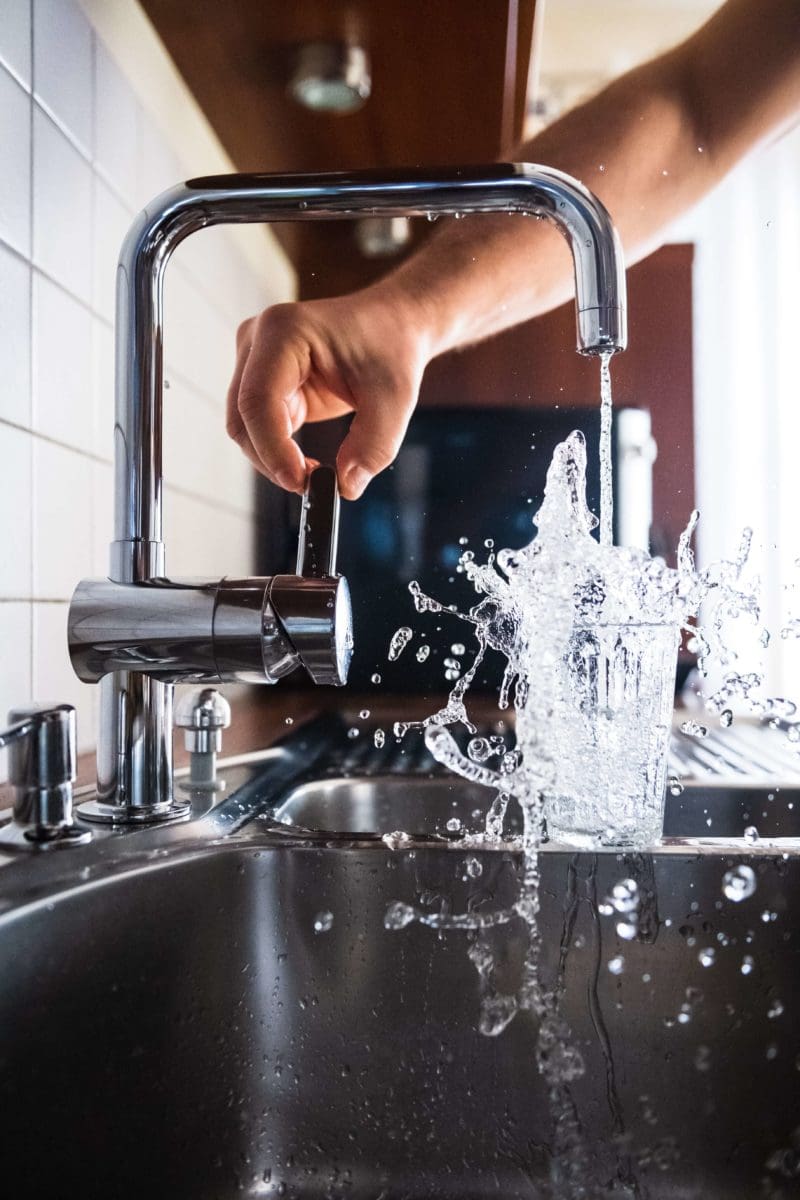 Water Treatment Specialists
A water treatment specialist, or sewer treatment specialist, is a specialized, senior-level professional in the water treatment plant. So, how can you become a water treatment specialist? They usually start in lower-level positions and work their way up through experience. Along the way, they earn special designations and certifications that denote their expertise in the industry.
A certified water treatment specialist is responsible for supervising and handling water treatment machinery, as well as equipment installation and maintenance. Additionally, water treatment specialists keep a close watch on equipment operations to ensure adequate water purification.
Safely operate, maintain, and supervise plant equipment
Setup and apply water treatment processes
Keep up-to-date with industry best practices
Regularly test water for quality and analysis
Wastewater Technicians
A wastewater technician is an entry-level position in a wastewater treatment facility. However, this role is just as essential to the overall operations of the plant as any other. So, what does a water treatment technician do? A wastewater treatment plant technician monitors plant equipment, and will perform maintenance and repairs when necessary.
This role is considered a junior professional position in the wastewater treatment plant. After undergoing water and wastewater technician training, those in this role can acquire the necessary certifications to reach higher levels in the plant.
Control plant equipment and machinery
Clean and maintain wastewater equipment
Perform plant and grounds cleaning and maintenance as needed
Follow necessary safety guidelines
Where Do Wastewater Operators Work?
Water and wastewater operators work in a water treatment plant. They work full-time and are usually on-call when they aren't at work. Wastewater operators work for local governments, utility companies, waste treatment and disposal services, and developers. These places need wastewater operators to ensure wastewater is treated properly and local customers receive clean water.
Local governments
Industrial systems utilities
Land development
Wastewater operators have demanding jobs that require a lot of movement across large areas, both indoors and outdoors. Often, a water treatment operator will have to perform inspections in tight or unclean spaces. Additionally, wastewater treatment workers are regularly exposed to chemicals and must follow strict safety protocols at all times.
Working at a Wastewater Treatment Plant
Working at a wastewater treatment plant involves a deep understanding of water's importance for public health and the overall ecosystem. All employees at a wastewater treatment plant have significant roles to play in the conservation of water and wastewater.
Wastewater treatment operators and technicians should have the ability to think critically and logically when troubleshooting, communicate clearly with other operators and technicians in the plant, operate all necessary equipment, maintain a clean and tidy environment, and commit to upholding safety standards.
Sewer Treatment Specialists
While the terms "wastewater" and "sewage" are often used interchangeably, there is a difference. Sewage is the type of wastewater generated from homes and dwellings. Sewer treatment specialists work diligently to purify wastewater using chemicals and equipment. These specialists ensure that impure and harmful materials are removed from the water, keeping the public healthy.
Sewer treatment specialists use ammonia, chlorine, and other chemicals to disinfect wastewater and make it clean enough for human use. By regularly inspecting equipment, testing wastewater samples, and following governmental regulations, sewer treatment specialists ensure the process runs smoothly.
Salary: How Much Does a Wastewater Operator Make?
According to the Bureau of Labor Statistics, the average wastewater treatment plant operator salary in 2020 was $49,090. The average salary for this job is higher than the average overall salary in the US. Those who work for local governments (excluding education and hospitals), make slightly more on average than those working for utilities and manufacturing companies.
Average Junior Wastewater Treatment Operator Salary: $43,766
Average Senior Wastewater Treatment Operator Salary: $49,309
The same BLS data reports the highest 10 percent of earners working as wastewater treatment plant operators earned over $79,620 on average. In 2020, California employed 10,580 wastewater treatment plant operators, which is the most in the country. Additionally, California pays the highest average salary of $75,570.
Top five paying states for Water and Wastewater Treatment Plant and System Operators:
| | | | |
| --- | --- | --- | --- |
| State | Employment | Hourly mean wage | Annual mean wage |
| | 10,850 | $ 36.33 | $ 75,570 |
| | ~ | $ 33.44 | $ 69,550 |
| | 2,290 | $ 32.43 | $ 67,460 |
| | 900 | $ 32.09 | $ 66,740 |
| | 450 | $ 31.82 | $ 66,190 |
What is the Job Outlook for Wastewater Operators?
If you're considering this occupation, you may ask yourself: Is wastewater operator a good job? The employment in water treatment, including the job outlook for wastewater operators, is generally positive. Some industry specialists predict that many workers in this section may be retiring soon, making jobs for new hires plentiful.
Estimate of jobs available: 10,500 openings projected
Rate of projected job change: -3%
New jobs to be added in the next 10 years: Skilled controls operators
The potential for automation in wastewater treatment facilities is leading to a slight decrease in projected jobs over the next 10 years. However, there will still be a need for skilled operators within the ever-changing wastewater environment. According to the BLS, there are currently about 122,100 water and wastewater treatment plant and system operators employed in the US.
What Education is Needed to Become a Wastewater Operator?
If you're interested in following this career path, you will want to know the wastewater treatment plant operator requirements. In this line of work, on-the-job training is valued more than specific college degree paths. In reality, you can enter this field with a high school diploma, or an equivalent, and work your way up in the long term.
Once a person has worked at a wastewater plant long enough, and they have completed the on-the-job training necessary to meet all the water treatment plant operator qualifications, they can look for specific certifications to reach higher positions. There are, however, college degree paths that help create a well-rounded understanding of the principles.
Wastewater Treatment High School Recommendations
You will need a high school diploma, or an equivalent, to enter the field of wastewater treatment. And, since on-the-job training is so important, those with just a high school diploma can jump into entry-level positions in this occupation.
For those still in high school, there are ways to prepare for this career path. Earth sciences are fundamental to the field of wastewater operation. Additionally, consider pre-apprenticeship training with local organizations if it is available in your area.
Focus on Earth sciences including biology, chemistry, and physics
Enroll in concurrent programs that offer certifications
Join or start environmental clubs and organizations at your school
College Education Wastewater Treatment Qualifications
While a wastewater degree, a wastewater treatment degree, or any other degree isn't necessarily required, some employers may choose candidates with higher levels of education. Therefore, an associate's or bachelor's degree can give a potential wastewater treatment operator an advantage when joining the workforce.
Degrees that focus on environmental science and wastewater treatment are highly relevant. Those with backgrounds in these fields of study will be better prepared for this occupation. In addition, taking courses in wastewater treatment plant operations can be very beneficial when pursuing wastewater treatment plant careers.
Undergraduate
Undergraduate degrees like Environmental Science, Environmental Studies, and Environmental Health and Safety prepare students with fundamental knowledge of Earth sciences and how water treatment impacts the natural world. This insight will help water treatment operators understand the significance of their roles.
Postgraduate
Postgraduate degrees give students even more expertise in the environmental fields affected by wastewater treatment. A master's degree in Environmental Science would prove particularly useful for someone heading into this career. Explore more reasons why to study environmental science.
Additional Certifications and Licenses
On-the-job training is crucial to wastewater operation. Since wastewater treatment is so complex, hands-on training is the only way you can prepare for a supervisory role as an operator. Large water treatment facilities often provide operator trainees with classes along with on-the-job training programs.
To work as a wastewater operator, you must be officially licensed by the state. Different states have different standards and licensing requirements. Most states have multiple license levels that wastewater operators can achieve as they move up in the facility's ranks.
To prepare for your wastewater technician licensure exam, you should first earn your water and wastewater technician academic certificate. This unique certificate program prepares learners to work in municipal wastewater districts, water plants, and even in private industries – with live in-person and online options.
Degrees in Wastewater Treatment Operations
Unity Environmental University's Environmental Science degree is renowned across the nation. Wastewater operators benefit from this degree due to its emphasis on social systems and the environment. Students who earn this degree will have a well-rounded understanding of multiple sciences, including biology, chemistry, and the Earth sciences.
Unity Environmental University's Environmental Studies degree covers a wide variety of environmental topics that are relevant to many career paths, including wastewater operation. Students who earn this degree gain a deep understanding of the environmental issues that affect our world, as well as how to adapt to and overcome them.
Unity Environmental University's Environmental Health and Safety Degree Program focuses on healthy and safe practices for the environment and humanity. This degree provides students an understanding of the importance of reducing environmental contamination and energy consumption. Wastewater operators will also benefit from this program's focus on workers' health and safety.
Explore More Career Paths Like Water Treatment
Similar to wastewater treatment operators, hydrologists work with water and identify pollutants. Hydrologists, however, study how climate change and human interaction affect water quality and quantity. Those concerned with water as a threatened resource may be interested in the hydrologist career path.
Sustainability managers work for corporations and governments to implement sustainable and responsible practices. Like wastewater treatment operators, sustainability managers are concerned with waste and environmental impact. However, a sustainability manager's job has a broader, future-focused scope.
Much like wastewater workers, environmental health and safety managers protect people from environmental hazards – and conversely, protect the environment from human hazards These workers also specialize in environmental hazards that arise in the workplace.