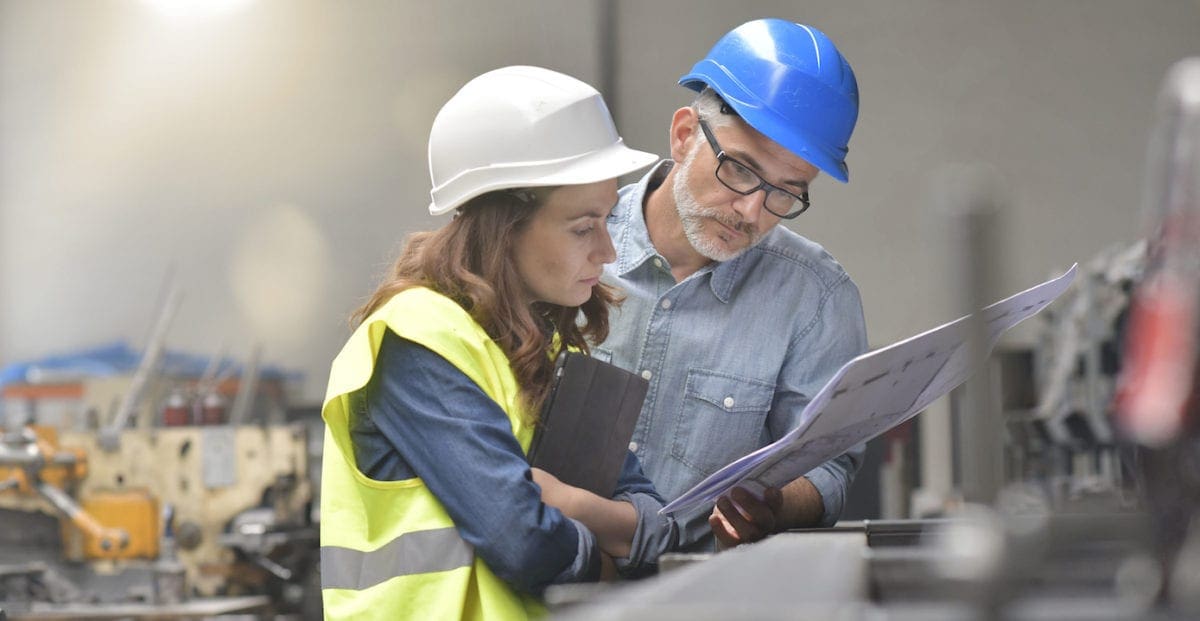 How to Become a Sustainability Manager
Sustainability managers are passionate about creating and implementing changes that will have a ripple effect on mankind and the world. They enact and enforce policies in multiple domains to sustain current and future generations. These professionals are essential to the management of the science behind these efforts, assurance of compliance with environmental legislation, and management of stakeholders and the public.
A sustainability manager is also responsible for educating the public on the concept of sustainable management. It is an unusual career that weds idealism with pragmatism. If you have the zeal and grit to effectuate your lofty goals for the world, read onward to discover how to get started in this green career.
Sustainability Management Fast Facts
| Education Requirements | 4-Year Bachelor's Degree |
| --- | --- |
| Recommended Degree Programs | B.S. Environmental Studies |
| Median Salary (2018) | $70,530 |
| Professionals Employed in U.S. (2018) | 1,135,700 |
| Projected Job Openings by 2028 | 71 |
| Projected Growth Rate | 6% (As fast as average) |
| Other Job Titles | LEED Specialist, Sustainable Design Consultant/Coordinator |
| Related Careers | Environmental Health & Safety Manager |
Source: Bureau of Labor Statistics, 2018 Wage Data for all Business Operations Specialists
Sustainability Management Definition
Sustainability management is a discipline that melds climate science and business. Sustainability managers interact with the general public, other researchers, and stakeholders of all backgrounds to develop sustainable alternatives to the project in question while keeping the economic well-being of the firm a priority. This work takes many forms. Some examples are:
Sustainable business management
Sustainable forest management
Sustainable supply chain management
Sustainable waste management
The common thread that unites these positions is their intersection between the corporate world and environmental science. Sustainability managers work within these industries to initiate and oversee sustainable practices.
What do Sustainability Managers Do?
A sustainability manager, also known as a director of sustainability or a chief sustainability officer, is responsible for analyzing and predicting the present and future of the firm they represent. They evaluate its effect on the health of the environment, particularly the immediate environment surrounding the firm.
The sustainability manager must always be aware of and adhere to the needs of the firm to ensure sustained profitability. This may potentially result in dramatic changes to the way the firm is run. They must monitor the environmental impact of their firm at all times, in order to make decisions regarding the changes needed for the health of the environment and growth of the firm.
A career as a sustainability manager requires an individual to be very comfortable with public speaking as well as interpersonal communication. A manager of any sort, especially a sustainability manager, must also have the necessary leadership skills to effectively supervise and guide a multitude of staff and stakeholders.
Where Do Sustainability Managers Work?
Sustainability managers are often hired to represent firms or corporations that are too large to ensure sustainability practices without an individual dedicated to that task. Hiring a sustainability manager allows a company to control its impact on the surrounding community by accomplishing the following:
Complying with environmental regulations at federal, state, and local levels
Enacting policies to ensure that the company is environmentally and socially responsible
Educating stakeholders and the public regarding the importance of sustainable management practices
Improving corporate reputation
Sustainability managers don't just work in private firms and corporations. They are also employed by local, state, and federal governments, and professional and technical consulting firms. They can be found in the manufacturing industry and in healthcare. A large percentage of sustainability managers are self-employed and run their own private firms.
Corporate Sustainability Manager
A corporate sustainability manager primarily develops and implements sustainability strategies that are specific to a corporation. They are also responsible for educating employees about company policy to handle potentially deleterious environmental impacts. Corporate sustainability managers offer three major benefits to the corporations they serve:
Help to ensure that the corporation avoids negative press and adverse legal action, and complies with current sustainability legislation
Improve the corporation's public image, focusing on portraying the corporation's intent to care for the environment and take responsibility for corporate activities
Improve the "bottom line" of the corporation by instituting practices that minimize waste, reduce the corporation's carbon footprint, and maximize efficiency
At their core, the duties of corporate sustainability managers are similar to those in private firms; however, the scale and breadth of their work is a key distinction.
Chief Sustainability Officer
A chief sustainability officer works on mitigating the environmental impact on a more narrow scale. This position is concerned with the development and execution of strategies that are industry-specific, such as energy consumption, resource conservation, recycling, transportation, and sustainable architecture. These issues can be on the level of a district or county and even in the federal government.
Chief sustainability officers are also responsible for the supervision of employees and volunteers working on sustainability projects. Additionally, they research environmental legislation and address stakeholder concerns.
The main tenets of this career are nearly identical to those of the corporate sustainability manager, but they have the flexibility of adapting to various municipalities and mitigation efforts (i.e., recycling).
Sustainability Manager job Description
Now that you have a general idea of the differences between a corporate sustainability manager and a chief sustainability manager, let's take an in-depth look at their roles and responsibilities.
Corporate Sustainability Manager
A corporate sustainability manager is concerned with maintaining a negligible environmental impact. A corporate sustainability manager operates on a large scale, focusing on big-picture elements such as marketing strategy, budgeting, and internal and external company communication with managers, colleagues, and collaborators.
As a corporate sustainability manager, job responsibilities generally include the following:
Implementing changes in corporate strategy to make the work environment and practices more eco-friendly; communicating these changes to human resources managers, colleagues, vendors, press, and other relevant parties.
Monitoring the corporation's sustainability performance
Analyzing and auditing corporate activities (i.e. the process of waste elimination)
Chief Sustainability Officer
The chief sustainability officer, also known as the director of sustainability, is concerned with monitoring the firm's practices with the intent to minimize the firm's environmental imprint.
The CSO's responsibilities include the following:
Monitoring and evaluating the firm's production, manufacturing, shipping and receiving processes as they relate to sustainability and compliance with regulations
Identifying areas where the firm can lessen its environmental impact
Writing reports that detail the results and evaluations of research; presenting that information to management with recommendations for research-based modifications
Setting guidelines that govern the interplay between the firm and the surrounding environment
Ensuring the firm's compliance with all state and federal environmental legislation
Collaborating with various departments to incorporate sustainability practices and set environmental conservation goals
Leading training sessions and workshops on sustainability practices and policies for firm employees
How Much Does a Sustainability Manager Make?
The Bureau of Labor Statistics (BLS) does not have data specific to sustainability occupations. The following information is obtained from management occupations that include sustainability professionals.
Sustainability managers' income is highly variable and can range anywhere between $80,800 to $166,910 annually.
As the field continues to grow this dichotomy in sustainability manager salary may shrink as the sustainability manager profession becomes more specified.
Your income as a sustainability professional will vary based on the particular discipline you wish to work in. You can work as a sustainability manager in a wide range of fields, such as conservation, natural sciences, and engineering.
Sustainability Managers in the Natural and Life Sciences
For sustainability managers in the natural and life sciences, income varies based on the discipline and has a slightly smaller gap in annual salary. The range is $58,900 to 114,770. Due to the limited information available from the BLS on green careers such as this, the disciplines highlighted below are not based specifically on individual sustainability management careers.
| Scientific Discipline | Average Annual Salary (USD) |
| --- | --- |
| Atmospheric and Space Scientist | $89,790 |
| Biochemist/Biophysicist | $79,230 |
| Chemist | $69,760 |
| Conservation Scientist | $59,530 |
| Environmental Scientist/Specialist | $62,920 |
| Microbiologist | $65,230 |
| Natural Science Manager | $114,770 |
| Soil and Plant Scientist | $58,940 |
| Materials Scientist | $84,600 |
Sustainability Managers in Engineering
Sustainability managers in engineering are tasked with innovating technical solutions for reducing waste and cutting costs. Sustainability managers in engineering may also be responsible for developing methods to increase employee safety by reducing work-related risks such as illness and injury.
Professionals in this field can work in chemical engineering, civil engineering, environmental engineering, or industrial engineering. In addition to a bachelor's degree, sustainable managers in engineering typically are equipped with specialized experience.
| Scientific Discipline | Average Annual Salary (USD) |
| --- | --- |
| Chemical Engineer | $92,930 |
| Civil Engineer | $77,990 |
| Environmental Engineer | $79,050 |
| Health and Safety Engineer (Except mining safety engineers and inspectors) | $75,470 |
| Industrial Engineer | $77,240 |
What Is the Job Demand for Sustainability Managers?
Information about the professional growth projection for sustainability managers can be obtained from data regarding the sustainability specialist profession, which is quite broad and encompasses sustainability management. A sustainability specialist includes job titles such as Sustainability Coordinator, Senior Sustainability Advisor, and LEED (Chief Specialist, Leadership in Energy and Environmental Design).
Although this field is relatively new, it is projected that by 2028 approximately 119,600 jobs will open up, at an average growth rate of 4 to 6%.
What Qualifications do you need to be a Sustainability Manager
To be a sustainability manager, you will need strong leadership abilities, a firm academic foundation, and solid professional experience. A majority of those employed as sustainability managers are equipped with bachelor's degrees (54%), while 29% hold master's degrees, and a small chunk of managers have doctorates (7%).
Careers in sustainability management are considered to be "Zone 4". This means that this career requires a significant amount of professional and academic preparation, as well as a considerable amount of on-the-job training.  Individuals who wish to work as sustainability managers should maintain a general knowledge base in the following subjects:
The materials, methods, and tools involved in the construction of infrastructure
The English language
Business and management principles related to strategic planning, resource allocation, human resources modeling, and production methods
Design techniques, tools, and principles involved in the production of technical plans, blueprints, drawings, and models
Principles and processes applicable to customer service and communication
Sustainability Manager High School Requirements
High school students who are interested in sustainability management should focus on natural, life, and physical sciences to build a strong foundation for their resumes. Subjects including chemistry, engineering, biology, and ecology provide a firm base for young minds focused on sustainability science. Volunteering for green initiatives in your local municipality can give you the opportunity to gain hands-on experience and bolster your resume.
Sustainability Manager Education Requirements
Some sort of sustainability management degree is usually necessary for a career in this field. Entry-level positions for sustainability managers in the natural and life sciences generally require a bachelor's degree. This is with the exception of careers in biochemistry and biophysics, where individuals typically need a doctoral degree.
You will need to study environmental science, statistics and sustainability science. You may want to consider getting an MBA in disciplines such as sustainability, compliance, environmental policy, or economics. It is not required that you earn a bachelor's or master's degree in sustainability management, but it may be a good idea to supplement your education with sustainable energy management courses. It is also wise to acquire relevant professional training in the following areas:
Sustainable management strategies
Logistics of sustainability for healthcare management
The basics of economics and sustainable management software use, for sustainability in financial management
If you do not have a highly specified degree or do not wish to get a sustainability management master's degree, you can choose to enroll in supplemental courses alongside your degree program of choice.
How long does it take to become a Sustainability Manager? 
Based on the average timeline, it may take 8 to 16 years to prepare for a career as a sustainability manager. This includes 4 years of high school, 4 years of an undergraduate degree program, and 2 to 6 years of graduate school, (2 years for master's programs, 6 for doctoral programs).
Sustainability Managers Undergraduate Degrees
Unity Environmental University offers some of the best options for undergraduate preparation for the professional world. Some examples of bachelor's degree programs we offer for aspiring Sustainability Managers include a B.S. in Environmental Studies.
Sustainability Managers Postgraduate Degrees
New graduates, and those interested in pursuing a sustainability role within their organization, can advance their careers with a Master's in Environmental Studies and Sustainability.
Unity Environmental University's MBA in sustainability management, a 14-month online degree program is the best option for students looking to earn academic and professional experience simultaneously. With this program, you will learn applicable sustainability principles for all aspects of business practices.
Even though these programs are 100% online, you will still have access to hands-on learning opportunities via class projects and capstone courses. The luxury of a flexible class schedule can afford you the ability to simultaneously work while pursuing a degree.
Related Degree
B.S. in Environmental Studies: Students of this degree program draw skills and knowledge from a variety of fields to become some of the world's leading environmental innovators, leaders, and thinkers. Graduates achieve the skills and knowledge to address the most pressing environmental issues. 
Additional Certifications and Licenses
In addition to a relevant degree, it is a good idea for you to acquire a BREEAM certification. This is an environmental assessment method for buildings that can help you develop skills related to the management of engineering and construction projects.
Related Careers for Sustainability Managers
Conservation Scientist 
These scientists manage the use and development of natural resources by advising landowners regarding land management. They also design programs for the use and maintenance of natural resources.
Environmental Scientist 
Environmental scientists protect the environment by skillfully identifying problems and finding relevant, innovative solutions to minimize hazards to the environment.
Environmental Engineer 
These engineers use biological tools and chemistry to develop a sustainability management plan. They innovate solutions to environmental problems including water and air pollution, recycling, waste disposal, and public health issues.
Compliance Officer 
This career is heavily focused on legislation. Compliance officers work to ensure that corporations conform to environmental regulations.
Learn more about how you can turn your passion into a career – with a degree from Unity Environmental University.
Take the Green Careers Quiz or reach out to admissions today.
Degree Programs
Degree programs
to match your passion