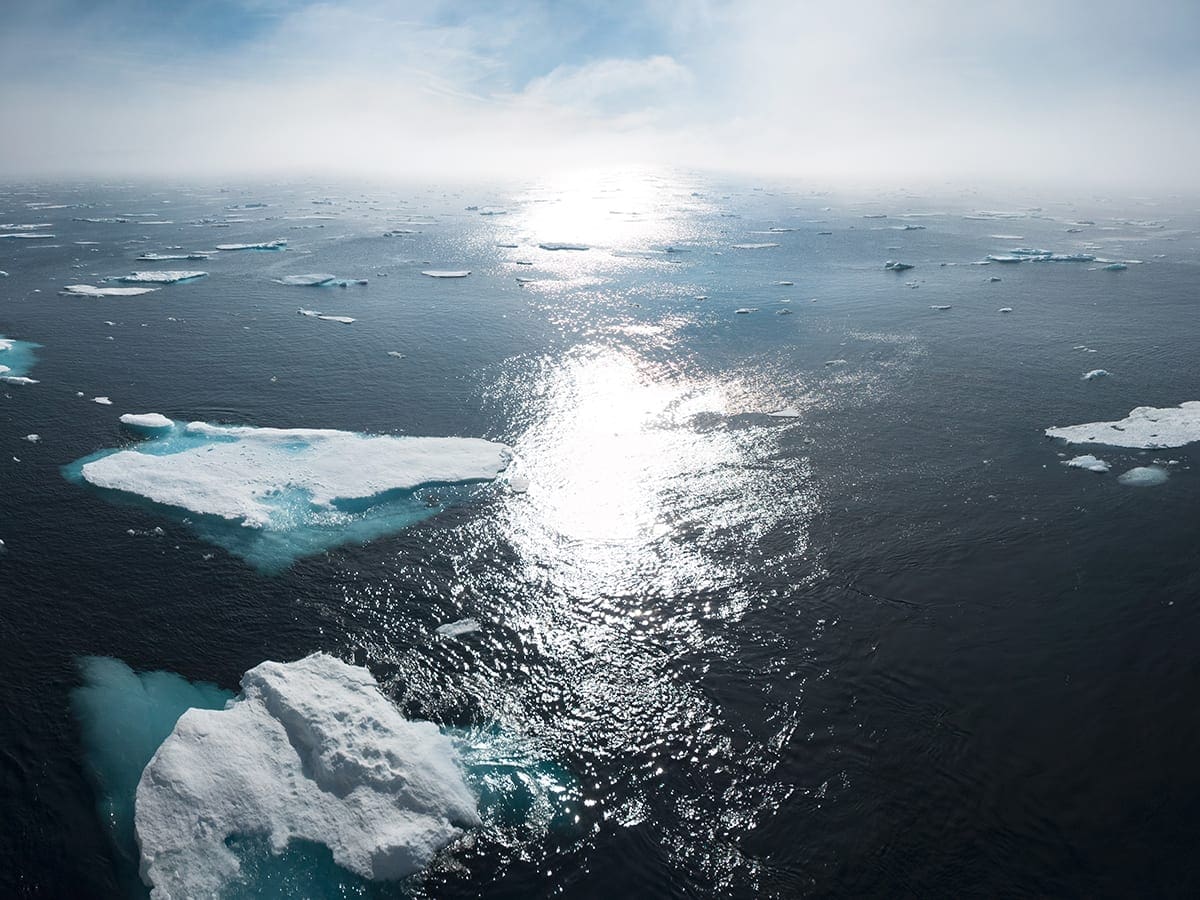 Master's in Environmental Studies and Sustainability
Master of Professional Science
Be a Leader in Sustainability
Shape a resilient future
Become a leader in your community. Sustainability issues like climate change, resource depletion, and social inequality are of global concern. With a degree in sustainability, you can address these challenges head on at both the local and global levels. Take a transformative journey to advance or reshape your career to align your personal values with your professional goals.
Program Overview
Sustainability science is a problem-based, solution-oriented framework for creating a resilient civilization. The framework combines technical sustainability with skills based in the social sciences and humanities to create effective change agents who can work within the context of political, economic, and cultural concerns. Mitigation and adaptation to climate change is emphasized along with biodiversity conservation, resource conservation, and mitigation of pollution. Students within this track should expect to explore, debate, and research possible solutions to climate change from a variety of viewpoints.
---
Program Features
+ One-on-one academic and professional advising as our world-class faculty and trained staff strive to make your professional and academic goals a reality.
+ Unity Environmental University is an accredited institution by New England Commission of Higher Education (NECHE).
+ Experiential Online. Experiential programs are delivered 100% online with fieldwork designed with the working professional in mind.
+ Study when and where you want and finish your degree while still working full-time.
+ Make professional connections with leaders in your field.
+ Get job placement assistance. Browse our online job board and use free tools through our career services.
+ Multiple start dates. Begin your program on your time. Choose from five year-round start dates.
---
Experiential and Immersive Coursework
Community Planning for Resiliency
It is increasingly essential that we couple our greenhouse gas reduction actions with preparations for climate extremes and other changes both expected and unexpected. Students will work through a planning project that focuses on assessment, vulnerability, sustainability, and resilience in a case study of their choosing. Students will choose and assess a community and assess the vulnerability. They will research and propose how to increase resilience and improve the sustainability of the area.
Leading Sustainable Change
Students will work to become sustainability leaders in the world today. Implementing a plan for change is important, but having the ability to create a personal and professional structure is an essential skill that will build the ability to continuously lead, learn and refine. Students will develop a personal leadership development plan using a sustainability assessment and SWOT analysis that will be used to communicate with stakeholders.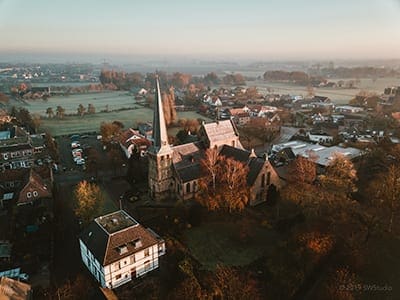 Thinking in Systems
Essential to careers in environmental sustainability, students will learn to apply systems thinking and analysis techniques to a system. They will choose a system of interest that they will thoroughly review in order to evaluate flows, stocks, parameters and variables. Students will discover how to incorporate or leverage social systems to create better outcomes. They will present recommendations for actions based on systems insights.
---
Student Testimonials
Unity Alum, Chelsea Wulff works as a Senior Conservation Program Specialist.
"Unity presented a unique opportunity to work on my Master's Degree remotely and seamlessly integrate what I learned into my professional decisions. I had the power to focus each term's paper on a different sustainable lens as it relates to water conservation which opened my mind to new scientific resources to guide my program design and implementation. I was also promoted in my time at Unity to Senior Conservation Program Specialist at SUEZ in our New York Operations. SUEZ's mission is to shape a sustainable future, now! Unity's program helped me live out that vision and has aided in designing educational and useful outdoor water and conservation rate campaigns."
Unity Alum, Morgan White, works for Bear Brook State Park.
"Since graduating from Unity with my undergraduate degree in 2019 with a Bachelor of Science in Parks and Forest Resources and a Masters degree in 2021, I have been able to explore different avenues in the field such as learning more about state park management. Currently, I am working for Bear Brook State Park, under the NH Department of Natural and Cultural Resources (DNCR), which is located in southern New Hampshire in the town of Allenstown. I work in admissions and as a tour guide for Bear Brook's Museum Complex. Bear Brook is the second largest developed state park in New Hampshire over 10,000 acres and 50 miles of trails. I am very lucky to have been hired by this park during the Covid-19 pandemic and thank my educational background that I have earned through Unity for getting me in the door. In addition, I feel that earning these environmental science degrees, will give me the foundation to help propel me forward into exploring different career paths in the world of sustainability as well."
Unity Alum, Sarah Stanley, works as the Executive Director at Kennebunk Land Trust.
"I chose Unity's master's in Environmental Studies & Sustainability program because I wanted the flexibility to continue working as well as the opportunity to update my knowledge. Unity, recognized as a leader in the environmental field, provided the opportunity to deepen my understanding of how my work in conservation dovetails with broader environmental studies and sustainability issues. The program also allowed me to sharpen my skills and apply these skills through both my capstone project and work with my current organization."
---
Experts in the Field
At Unity Environmental University, our Faculty is comprised of a wide range of environmental science experts who in addition to teaching, conduct their own research and various fieldwork.
Dr. Tamara Lawless
Instructor of Environmental Justice
Dr. Tamara Lawless holds a Ph.D in Sustainability from Arizona State University, a M.S. in Environmental Education from the Expedition Education Institute, and a B.S. in Conservation Biology and Environmental Studies from the University of Wisconsin – Madison.
Dr. Lawless brings value to her students from her vast fieldwork experience. She has worked on a variety of sustainability issues including water scarcity, climate change resiliency and adaptation, childhood obesity, social justice, and food insecurity throughout her career. She is a firm believer in sustainability solutions that are driven by the community in which they are embedded. With training in sustainability science, community outreach, environmental education, and governmental affairs, she takes great joy in mentoring students to tackle the complex challenges posed by sustainability problems.
---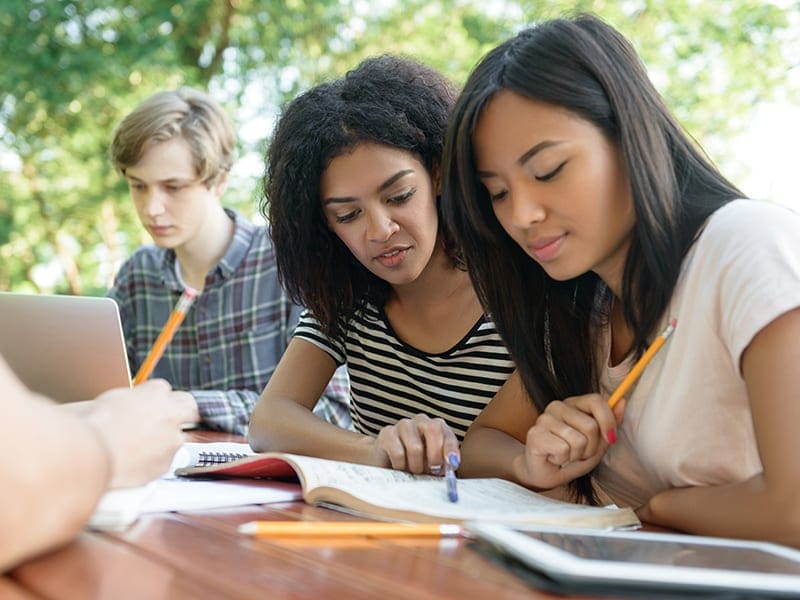 Small Class Sizes
At Unity Environmental University, we believe our students are not just a number. The value of small class size intimacy is just as important to us in our distance education program as it is in traditional classroom settings. We give the benefit of creating tight-knit communities where networking can flourish. By keeping our class sizes small, our faculty can dedicate their time to providing all one-on-one guidance when needed by a student.
Degree requirements and courses
The master's in environmental studies and sustainability requires 30 credits with a minimum 3.0 GPA. For a more comprehensive look into the program, download our program sheet or view our full course catalog.
Frequently Asked Questions
Career Outlook
Earn your degree.
Unlock new opportunities.
$95,000*
Median pay for sustainability program directors in 2018. 
12.8%*
Projected 10-year growth of sustainable-community planners.
$83,750
Median salary of Unity Environmental University Environmental Studies and Sustainability alumni working in their field.
$95,000*
Median pay for sustainability program directors in 2018. 
12.8%*
Projected 10-year growth of sustainable-community planners.
$83,750
Median salary of Unity Environmental University Environmental Studies and Sustainability alumni working in their field.
*Source: Burning Glass Technologies. "Labor Insight™ Real-Time Labor Market Information Tool." Updated March 11, 2020.
---
---
Faculty Profiles
Seek out knowledge.
Learn from leaders.
---
---
Last Updated on October 13, 2023