Master's in Climate Change Adaptation and Resilience
Master of Professional Science
DEGREE PROGRAM COMING OCTOBER 2023
Transform knowledge
into climate solutions
Be a catalyst for change in the fight against climate change! Across all sectors, from healthcare to biodiversity, people are needed to engage communities and organizations in becoming more prepared and resilient in the face of climate change. The MPS in Climate Change Adaptation and Resilience is aligned with the American Society of Adaptation Professional's Knowledge and Competencies Framework to ensure you have the practical skills and knowledge to engage in climate adaptation and resilience work in any sector, field, professional role, or career phase.
Program Overview
The Master of Professional Science in Climate Change Adaptation and Resilience degree equips students with the knowledge and skills to tackle the challenges posed by climate change. With a focus on developing professional skills, the transdisciplinary program draws on various fields, including environmental science, sociology, economics, and psychology to provide foundational knowledge on climate vulnerability, risk, decision-making, and climate action. Students in the program learn to assess the impacts of climate change on individuals, ecosystems, economies, and societies and develop strategies to mitigate these impacts. Students will learn how to work with diverse communities, including historically underserved, to ensure they are included in the planning and implementation of climate change adaptation strategies. Graduates of the Climate Change Adaptation and Resilience program will be prepared for careers related to climate change adaptation and resilience in government agencies, non-profit organizations, research institutions, and private sector companies.
---
Program Features
+ One-on-one academic and professional advising as our world-class faculty and trained staff strive to make your professional and academic goals a reality.
+ Unity Environmental University is an accredited institution by New England Commission of Higher Education (NECHE).
+ Experiential Online. Experiential programs are delivered 100% online with fieldwork designed with the working professional in mind.
+ Study when and where you want and finish your degree while still working full-time.
+ Make professional connections with leaders in your field.
+ Get job placement assistance. Browse our online job board and use free tools through our career services.
+ Multiple start dates. Begin your program on your time. Choose from five year-round start dates.
---
Experiential and Immersive Coursework
Decision-Making and Sustainability
Students will apply principles of behavioral economics to identify and address sustainability problems faced by companies. Explain how cognitive, emotional, cultural, and social factors impact human decision-making.
Climate Change, Energy, and Community Needs
Students will assess climate-related hazards, impacts, risks, and vulnerability, and produce effective communication for a community through a project that evaluates traditional and sustainable power plants. Consider the climate impacts from construction to decommissioning and communicate your assessment to the community with a climate change primer and context for future discussions related to climate change.
Systems Thinking Research
Students dive into systems thinking by devising a research question based on a problem and gathering information to create a model. The problem and question will require systems analysis, be data-driven, and be supported by existing research.
---
Experts in the Field
At Unity Environmental University, our Faculty is composed of a wide range of environmental science experts who in addition to teaching, conduct their own research and various fieldwork.
Maria Dozier
Subject Matter Expert
Maria Dozier is a dedicated life-long learner and climate adaptation/justice advocate who uses education and coalition building as a vehicle for social change. Her work as the Training Specialist at the American Society of Adaptation Professionals (ASAP) centers around creating, improving, and delivering training to a variety of audiences including private and public sector partners and ASAP members. Internally, Maria also supports the programs department by designing curriculums and pedagogy for a swath of ASAP projects. Maria holds a B.S. from the University of Florida in Sustainability and the Built Environment in addition to an M.S. from the University of Michigan in Environment and Sustainability with concentrations in Environmental Justice as well as Environmental Policy and Planning. You can contact her at mdozier@adaptpros.org.
---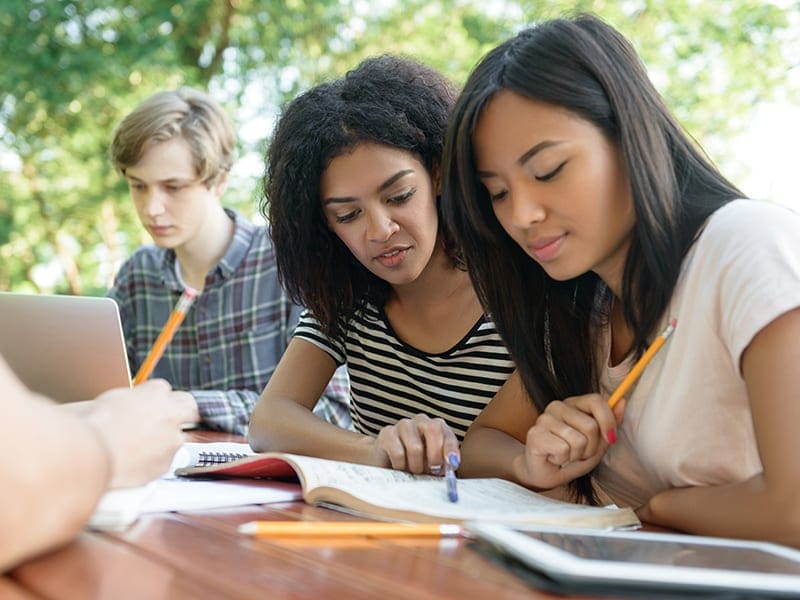 Small Class Sizes
At Unity Environmental University, we believe our students are not just a number. The value of small class size intimacy is just as important to us in our distance education program as it is in traditional classroom settings. We give the benefit of creating tight-knit communities where networking can flourish. By keeping our class sizes small, our faculty can dedicate their time to providing all one-on-one guidance when needed by a student.
Degree Requirements and Courses
The Master's in Climate Change Adaptation and Resilience requires 30 credits with a minimum 3.0 GPA. For a more comprehensive look into the program, download our program sheet or view our full course catalog. Apply online for free to get started.
Frequently Asked Questions
How much does it cost?

Your online education should be affordable and manageable. Our team of distance education concierges will work with you through the admissions process to help you plan and pay for your degree. Learn more about the costs here.

How fast can I finish?

It depends on whether you have credits earned from other institutions, whether you plan on taking one or two classes per term, and if you take a term off. Our distance education concierges and academic advisors are here to help you plan and stick to your educational goals. Talk to us today!
---
Career Outlook
Earn your degree.
Unlock new opportunities.
80k
Climate Change Policy Analysts jobs in the U.S., 2021.
$76.5k
Climate Change Policy Analysts pay, 2021. 
7%
Estimated U.S. job growth for Climate Change Policy Analysts through 2021. 
80k
Climate Change Policy Analysts jobs in the U.S., 2021.
$76.5k
Climate Change Policy Analysts pay, 2021. 
7%
Estimated U.S. job growth for Climate Change Policy Analysts through 2021. 
*Source: O*Net & U.S. Bureau of Labor Statistics.
Unity Environmental University cannot guarantee employment. Salary data represents averaged earnings for the occupations listed and includes workers at all levels of education and experience.
Faculty Profiles
Seek out knowledge.
Learn from leaders.
---
---