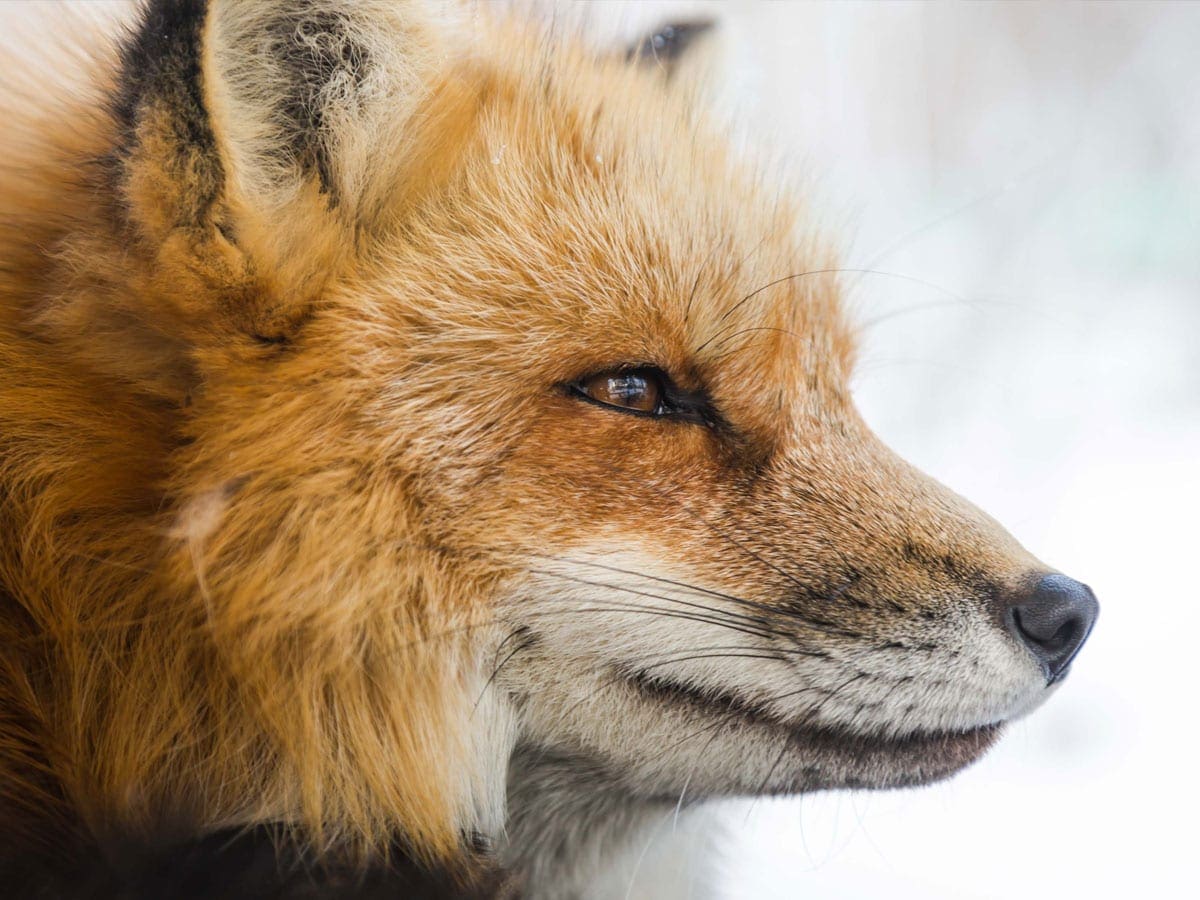 Hybrid Learning Faculty & Contacts
Faculty
Seek out knowledge.
Learn from Leaders.
Here at Unity, we look forward to helping you reach your goal towards a meaningful career that addresses urgent environmental issues around the world. With Hybrid Learning, you have the chance to work in-person and remotely with our faculty and staff to reach those goals. We encourage students and prospective students to reach out to us with any questions they might have.
You can also get to know more about us online too. Check out the team that works to make Hybrid Learning a success.
---
Team
Vice President of Hybrid Learning and Sustainable Ventures
Dr. Tara Jennifer Konya is the Vice President of Hybrid Learning and Sustainable Ventures at Unity Environmental University. She is a highly accomplished business executive and higher education administrator with a proven track record of creating actionable, sustainable business plans, and moving them forward. Her strong leadership, business management, and marketing skills were honed during an extensive career with purpose-led retail brands. Her passion for sustainability, not just in the environment, but in all aspects of business was refined during her time studying retail and consumer studies. She holds a Ph.D. from the University of North Carolina at Greensboro's Bryan School of Business and Economics, M.A. in Education from Monmouth University, and a B.S. in Exercise and Sports Science from the University of North Carolina at Greensboro. Prior to joining Unity Environmental University, Dr. Konya served as the Associate Dean for Southern New Hampshire University's School of Business. She is known as a fierce advocate and visionary leader, reimagining education, and realizing new ways learning can be achieved.
Associate Director of Hybrid Learning Enrollment
Den Suehiro works with the Hybrid Learning team at Unity Environmental University as the Associate Director of Hybrid Learning Enrollment. Originally from Hawaii, Den is a Unity alumnus and holds a B.S. in Sustainable Agriculture from Unity as well as an MBA from Lakeland University (WI). Prior to his current role, he worked in both recruitment and academic advising at Unity. He enjoys spending his free time outside hiking, biking, and sledding with his two huskies and playing volleyball around New England.
Hybrid Learning Coach and Deputy Title IX Coordinator
Ashleigh Gordon joins the Hybrid team at Unity after 10 years working in the mental health field, where she spent her time as a case manager, crisis worker, public and federal housing inspector, and managing a group home for adults with disabilities. She has an A.A.S. in Mental Health from Kennebec Valley Community College, a B.S. in Nutrition from Purdue Global, and is currently working on a M.S. in Higher Education. In her free time, she can be found reading, playing video games, going to concerts, and hanging out with her cats.
Recruitment
Jacob Adams-Cheney comes to Hybrid Learning with a Bachelor's degree in Criminal Justice from Thomas College. During his time at Thomas, Jacob served as a Student Ambassador in Admissions as well as leadership roles in multiple clubs on campus. His time in admissions helped him discover his passion for recruitment in higher education and meeting new students from all over the country. In his free time, Jacob enjoys fishing, particularly for bass, as well as the occasional deep sea fishing trip off the coast. He currently resides in Waterville with his wife.
---
Faculty
Dr. Kathy Crowley, Assistant Professor of Plant Biology, is a broadly trained plant ecologist with a focus in forest and wetland ecosystems, where she asks questions about the role of plants in a changing environment. She uses models to investigate how plant species change interacts with environmental stressors—such as climate change, invasive insects and diseases, and atmospheric pollution—to affect how ecosystems function. Kathy's prior work in research, environmental consulting, and non-profit conservation also inform her teaching, which includes a range of courses in botany and ecology.
Programs Liaison and Professor Doug Fox has been teaching courses in natural resources at Unity for over 30 years. He is a leader in environmental sustainability education, developing courses and curricula in forestry, agriculture, landscape horticulture, soils, building science, and ecological economics. Doug combines his studies with consulting and entrepreneurship, developing successful environmental services related to energy and natural resources. Doug has held multiple administrative positions over the years including Director of the Center for Sustainability and Global Change. When not teaching, Doug enjoys hiking, canoeing, gardening, and studying theology and philosophy.
Associate Professor of Environmental Humanities, Dr. Josh Kercsmar teaches history and writing courses at Unity. He earned his B.A. from Wheaton College (IL); an M.Div. from Gordon-Conwell Theological Seminary; a Th.M. from Harvard Divinity School; and a Ph.D. in U.S. History from the University of Notre Dame. At Notre Dame he won an Outstanding Graduate Student Teaching Award (2009) and a Graduate Teaching Fellowship in the University Writing Program (2013-14). Dr. Kercsmar researches and publishes on the history of slavery and human-animal interactions in early America and has received generous support from a Lilly Postdoctoral Fellowship, as well as grants from the Andrew W. Mellon Foundation, American Philosophical Society, and Animals and Society Institute. Josh brings a wealth of historical knowledge to the Environmental Studies Program, along with teaching experience that connects past to present and students to the world around them.
Dr. Erika Latty, Professor of Botany, is a forest ecologist who specializes in the effects of introduced tree disease on forest structure. She holds a Phd in Ecology and Evolutionary Biology from Cornell University and a B.A. in Biology from Harvard University. Erika served in her previous role as Dean of the School of Environmental Citizenship from July of 2016 until her appointment as Chief Academic Officer in April of 2017. Prior to serving as Dean, Erika was a Unity College center director and faculty leader. Before coming to Unity College in 2007, Dr. Latty was Chair of the Environmental Studies Program and Assistant Professor in the Biology Department at Hollins University in Roanoke, VA. Prior to that she was a Research Associate at University Wisconsin-Madison.
Dr. Aly McKnight, Associate Professor of Wildlife & Fisheries Management, has been a part of the Wildlife and Marine Biology faculties at Unity College since August 2017. She received her M.Sc. in Wildlife and Fisheries Conservation from the University of Massachusetts (Amherst) in 2000, where she investigated the ecology of the invasive green crab (Carcinus maenas) in southern New England waters. She worked as a seabird ecologist for the U.S. Fish & Wildlife Service in Anchorage, Alaska for over a decade before returning east to earn her Ph.D. in Wildlife Ecology from the University of Maine (Orono), where she investigated seabird habitat and population dynamics. Aly teaches courses dealing with habitat and population assessment, modeling, and management as well as ecology and marine-themed courses. Her research interests include avian biology, general population ecology, and animal movements and migration.
Mike Moody, Professor of Conservation Law Enforcement, is very excited to continue working as an Assistant Professor of Conservation Law Enforcement at Unity College. He retired in 2017, after 25 years in law enforcement, as the Lieutenant of the Criminal Investigations Division with the Brunswick Police Department. During his career, he was certified by the state of Maine as an instructor in many areas of law enforcement. He is also nationally certified as a Drug Recognition Expert and Instructor. He received his B.S. Criminology from The University of Southern Maine and his M.S. in Project Management and Organizational Leadership from Southern New Hampshire University. He is a registered Maine Guide and Outdoor Safety Instructor for the State of Maine.
Ben Potter, Professor of Art, joined the Unity College faculty in 2006. He grew up in Tennessee and majored in Art and Biology at Williams College. He received his M.F.A. in Painting and Drawing from the California College of Arts in 1998. His art practice stems from his interdisciplinary background, and he continues to explore his surroundings in coastal Maine.
Assistant Professor of Physical Sciences, Dr. Tom Whittaker leverages his passion for studying geoscience and data science to design and deliver meaningful and engaging learning experiences to students across all Hybrid Learning programs. He regularly offers opportunities for students to join him in participating in long-term environmental monitoring projects, gaining experience with undertaking and leading scientific activities in field-based settings. Currently, he is working with students on: developing Unity's climate monitoring capabilities, expanding our understanding of the campus' biodiversity, and using stable isotope geochemistry to answer questions about precipitation moisture source regions and climate change.
Dr. Jessica MH Young, Assistant Professor of Environmental Studies, holds a Ph.D. and M.A. in Anthropology specializing in Historical Archaeology from the College of William and Mary and a B.A. from Cornell University with majors in Anthropology, Archaeology, and History as well as a concentration in American Indian Studies. Dr. Young's research pertains to historical ecology or past and present human-environmental relationships, food and diet, taskscapes, and landscape, and she utilizes archaeology and paleoethnobotany (the study of ancient plants) to explore these subjects. She has worked in distinct archaeological contexts, but her work is primarily focused on Indigenous sites as well as shell midden sites in North America.