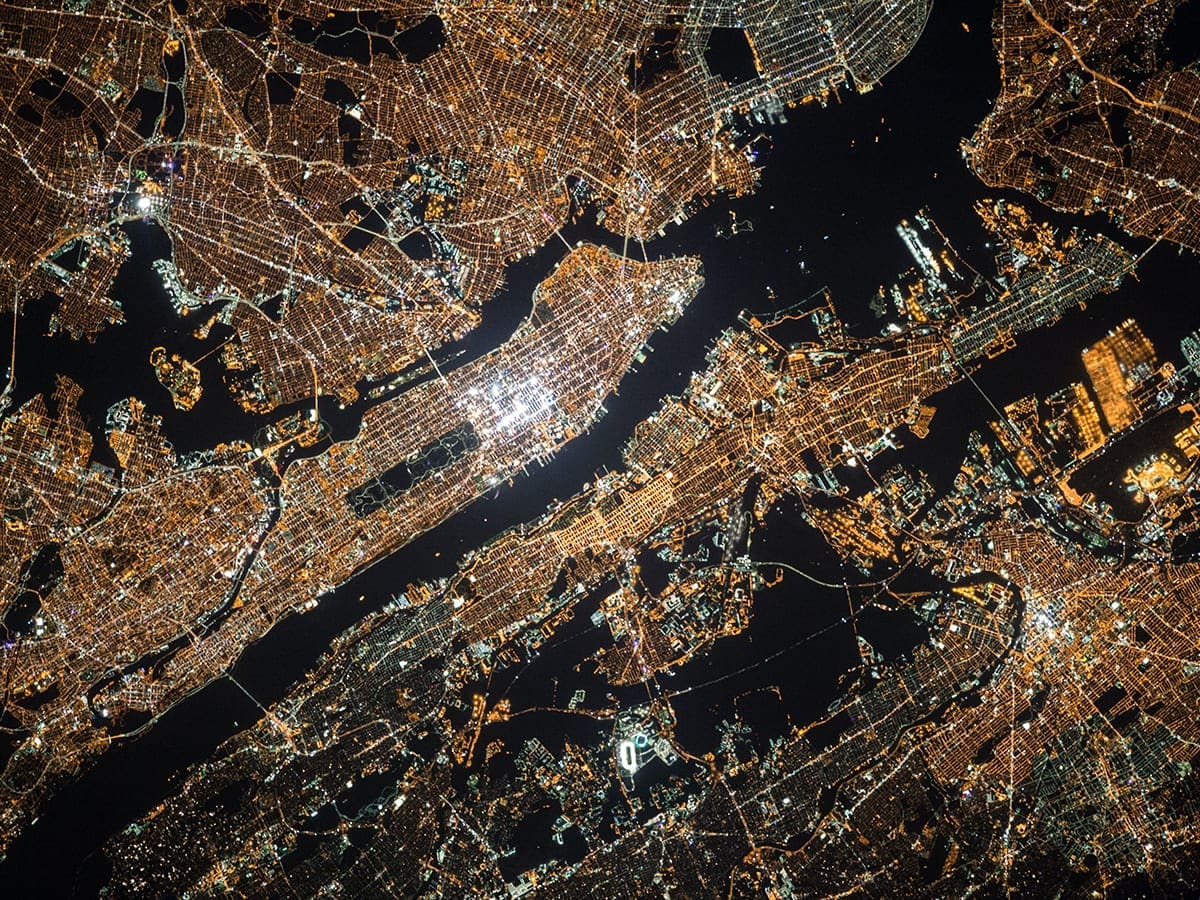 Master's in Environmental Geographic Information Science
Master of Professional Science
Map our world
and its future
Harness big data and analytics to understand and predict environmental change. Create maps and models that reveal our world. Master technology to illuminate problems and offer answers.
Environmental GIS Master's Degree Program Overview
Environmental scientists can analyze and interpret environmental data while geographic information systems (GIS) scientists can manage and manipulate data. This degree will prepare students to meld the two by integrating spatial technologies and environmental information. Students will collaborate with their peers and current/potential employers to learn concepts and skills necessary to complete their work and research in the program. This multidisciplinary education program will also encourage students to report upon their research through scientific communication to both scientists and the general public upon graduation.
Top 5 Masters in GIS programs
Unity Environmental University offers one of the best Master's degrees in GIS by Best Value Schools. The core curriculum for Unity Environmental University's MPS in GIS degree includes remote sensing, environmental research methods, and creating graphics of ecosystem change, to name a few.
---
Program Features
+ One-on-one academic and professional advising as our world-class faculty and trained staff strive to make your professional and academic goals a reality.
+ Unity Environmental University is an accredited institution by New England Commission of Higher Education (NECHE).
+ Experiential Online. Experiential programs are delivered 100% online with fieldwork designed with the working professional in mind.
+ Study when and where you want and finish your degree while still working full-time.
+ Make professional connections with leaders in your field.
+ Get job placement assistance. Browse our online job board and use free tools through our career services.
+ Multiple start dates. Begin your program on your time. Choose from five year-round start dates.
---
Experiential and Immersive Coursework
Advanced GIS and Remote Sensing for Ecological Applications
Students will act as a geospatial analyst and are tasked with developing a research study topic. They will begin by creating a proposal for a topic of interest. They will research ways to refine the methods and data needs, and develop preliminary results.
Creating Maps and Graphics of Ecosystem Change
Story maps are a way to combine the maps you make with narrative text, images, videos, and more to tell a cohesive story. Students will pick a topic of interest that they will research and using GIS software and cartography techniques, create a series of maps. This project will build skills that students will need to advance in their GIS career.
Modeling Our Changing World
Students will learn to use ArcGIS Pro's Suitability Modeler software to create multi-layer maps. They will study environmental issues and learn the mapping and GIS technology advantages, limitations, and challenges. This comprehensive approach equips students to become skilled GIS professionals, capable of using statistical analysis to discover how to make changes for a sustainable world.
---
Student Testimonials
Unity Alum, Jason Kaitchuck works as a Sportfish Biologist for the Arizona Game and Fish Department.
"Since graduating from Unity I have left the US fish and wildlife service and accepted a job with the Arizona Game and Fish Department as a Sportfish Biologist. I get to sample all the lakes in my region by fishing or using nets. I follow this up by writing reports on the survey efforts and management plans. Sometimes I get to hike into remote areas and sample streams for native fish with the native fish biologist. Unity prepared me well for this opportunity and helped me get a competitive edge with my master's degree. I have been able to use some of the GIS software I was taught while in school. My goal was to land a permanent job in this field and with my master's from Unity I was finally able to accomplish this goal and am located in beautiful northwest Arizona and loving every second of it."
Unity Alum, Eric Skrivseth, works with the Moshannon Creek Watershed Association.
"I was nearing the end of my career in management at a major railroad, and signed up for an introductory class in GIS at Unity. I decided I liked the subject enough that I decided to pursue a Master's Degree in GIS.
For my coursework I chose to study drainage and coal mining impacts. In western PA, there are substantial legacy impacts from this problem. I discovered that some of my co-workers at my railroad employer were heavily involved in the Clearfield Creek Watershed Association. I learned a great deal from them and they were generous in offering me access to their data. I also discovered that Moshannon Creek, probably the most mine drainage impaired watershed in Western Pennsylvania, if not the whole state, did not have a watershed association. One existed that disbanded in 2014.
For a class assignment, I emailed a pitch for founding a Moshannon Creek Watershed Association which was well-received. We were able to incorporate and become a 501C3 non-profit. I am now the president of the organization. We have been awarded two grants that are being used to update conditions in the watershed and perform an initial evaluation and repairs on a set of six mine drainage treatment systems that had been unmaintained since a local chapter of Trout Unlimited disbanded. From the watershed evaluation, we are developing a recovery plan for the watershed. We are currently preparing a grant application in partnership with the Susquehanna River Basin Commission for design and permitting money for new treatment systems to address three mine discharges that are the first of many that will need to be addressed to improve the impaired parts of Moshannon Creek."
Jenna Stacy-Dawes, Master's in Environmental Geographic Information Science, Unity class of 2021.
"I enrolled at Unity to gain more experience in GIS and I am so thankful for what I was able to take away from this program. I work on a giraffe conservation program in northern Kenya where we use GIS to better understand giraffe populations as well as how they interact and share their environment with livestock and people. Since enrolling at Unity I've already been able to apply a lot of what I learned through this program to help inform and develop vital conservation and management plans that we hope will contribute to conserving giraffes in Kenya!"
---
Experts in the Field
At Unity Environmental University, our Faculty is comprised of a wide range of environmental science experts who in addition to teaching, conduct their own research and various fieldwork.
Dr. Jessica Morgan
Graduate Adjunct Faculty
Dr. Jessica Morgan earned her Ph.D. in Environmental Science from the University of Rhode Island and a B.S. in Physical Geography and M.S. in Geography from Texas State University – San Marcos. Dr. Morgan completed a postdoctoral research fellowship at the EPA Atlantic Coastal Environmental Sciences Division Laboratory, where she developed geospatial models to analyze the effects of scale on land use/land cover data, in support of water quality analyses.
Dr. Morgan brings value to her students with her continued fieldwork. Her research interests include remote sensing and GIS analysis for environmental applications, ecological response to stormwater best management practices, and scaling issues in land use/land cover data analysis. Outside of academia, Dr. Morgan served as the Low Impact Development Coordinator for the Connecticut Department of Energy and Environmental Protection for three years. She was also a whale trainer at Mystic Aquarium in Connecticut. Dr. Morgan has over 15 years of experience in environmental geospatial analysis and is passionate about working with students to help them develop the skills needed to develop solutions to complex environmental issues.
---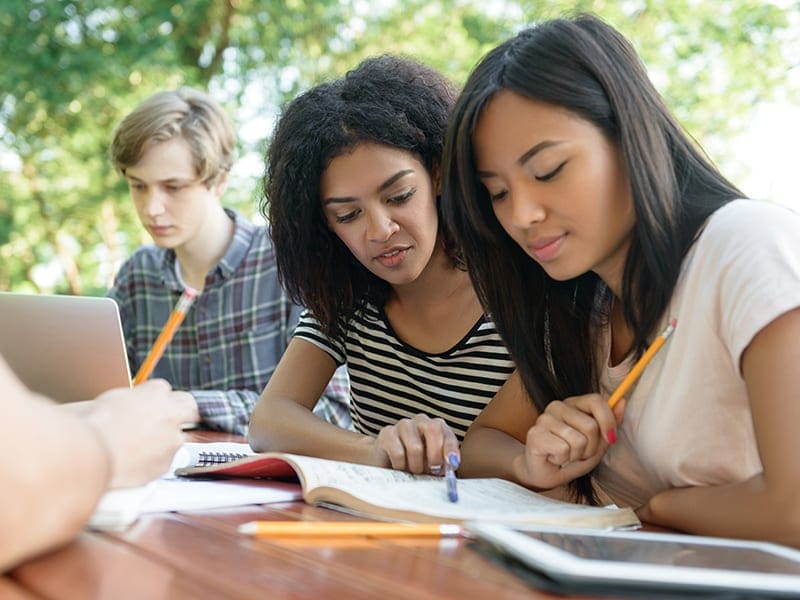 Small Class Sizes
At Unity Environmental University, we believe our students are not just a number. The value of small class size intimacy is just as important to us in our distance education program as it is in traditional classroom settings. We give the benefit of creating tight-knit communities where networking can flourish. By keeping our class sizes small, our faculty can dedicate their time to providing all one-on-one guidance when needed by a student.
Online GIS Master's Degree requirements and courses
The MPS in Environmental Geographic Information Science degree requires 30 credits with a minimum 3.0 GPA. For a more comprehensive look into your program, download the Program Sheet or view our full online course catalog.
Frequently Asked Questions
---
Career Outlook
Earn your degree.
Unlock new opportunities.
431,100
Number of Geographic Information Systems Technologists and Technicians jobs in the U.S., 2019.
$88,550
Median pay for Geographic Information Systems Technologists and Technicians in 2019.
7%
Estimated job growth for Geographic Information Systems Technologists and Technicians through 2029.
431,100
Number of Geographic Information Systems Technologists and Technicians jobs in the U.S., 2019.
$88,550
Median pay for Geographic Information Systems Technologists and Technicians in 2019.
7%
Estimated job growth for Geographic Information Systems Technologists and Technicians through 2029.
Source: U.S. Bureau of Labor Statistics. Unity Environmental University cannot guarantee employment. Salary data represents averaged earnings for the occupations listed and includes workers at all levels of education and experience.
---
---
Faculty Profiles
Seek out knowledge.
Learn from leaders.
---
---
Last Updated on October 13, 2023