Master's in Wildlife Ecology and Management
Master of Professional Science
DEGREE PROGRAM COMING OCTOBER 2023
It's time to make a positive impact
and protect biodiversity
If you have a passion for wildlife and their habitats, Wildlife Ecology and Management is the path to your future. You can play a critical role in preserving wildlife, managing resilience ecosystems, and contributing to a more sustainable future.
Program Overview
The MPS in Wildlife Ecology and Management provides students with an advanced understanding of ecological concepts pertaining to wildlife management. Students study the latest scientific advances in wildlife ecology, conservation biology, landscape ecology, and research methodologies.
Through interactive coursework, students develop skills in spatial and quantitative analysis, conflict-resolution and decision-making, communication, and how to effectively engage with diverse audiences interested in wildlife conservation and management. The program prepares graduates to take on leadership roles in state and federal government agencies, conservation organizations, and research institutes to sustainably manage wildlife and their habitats, both locally and globally.
Prerequisites: Interested applicants in the Master's in Wildlife Ecology and Management degree program must have completed 3 or more credits in Statistics, as well as 3 or more credits in either Ecology, Wildlife Biology, or Natural Resource Management.
---
Program Features
+ One-on-one academic and professional advising as our world-class faculty and trained staff strive to make your professional and academic goals a reality.
+ Unity Environmental University is an accredited institution by New England Commission of Higher Education (NECHE).
+ Experiential Online. Experiential programs are delivered 100% online with fieldwork designed with the working professional in mind.
+ Study when and where you want and finish your degree while still working full-time.
+ Make professional connections with leaders in your field.
+ Get job placement assistance. Browse our online job board and use free tools through our career services.
+ Multiple start dates. Begin your program on your time. Choose from five year-round start dates.
---
Experiential and Immersive Coursework
Wildlife Ecology and Management
As the human population continues to grow, that growth has a direct impact on wildlife. Students act as members of a policy advisory or conservation affairs committee for a chapter of The Wildlife Society. The chapter has been approached by the state wildlife agency to provide recommendations as well as land management entities on how to respond to the chosen emerging wildlife management issue.
Conservation Ecology
Conservation challenges often arise and taking a transdisciplinary approach to solving those challenges is key. Students will play the role of a state biologist evaluating the status and habitat of a local threatened species under consideration for the endangered species listing process. Students will be required to investigate the biology, habitat requirements, and current viability of their target species, as well as the quality of the local habitat.
GIS and Remote Sensing for Environmental Solutions
Technology plays a large role in society, and it can also be used to solve real-world environmental problems. Students will analyze change over time of a terrestrial location, using Landsat imagery, Digital Elevation Models (DEM), and high-resolution aerial imagery among other GIS tools. Using data analysis and indice calculations to complete their final project, students gain practical, career-oriented, GIS skills.
---
Experts in the Field
At Unity Environmental University, our faculty is composed of a wide range of environmental science experts who in addition to teaching, conduct their own research and various fieldwork.
Brent Bibles
Professor of Wildlife Biology
Dr. Brent Bibles received a Ph.D. and M.S. in Wildlife and Fisheries Science from the University of Arizona and BS in Fisheries and Wildlife from Utah State. Brent has been involved in wildlife management since the 1980's and is a well-respected expert in the field.
Besides working in academia, he has worked for state wildlife and federal land management agencies. He is primarily an ornithologist but works with all taxa. He has worked with several threatened or endangered species, most recently the Mexican Spotted Owls and black-footed ferrets.
Dr. Bibles is an excellent teacher and works at delivering courses using question-driven instruction. His management experience, quantitative abilities, and student-focused teaching style contribute to courses across the graduate curriculum.
---
Small Class Sizes
At Unity Environmental University, we believe our students are not just a number. The value of small class size intimacy is just as important to us in our distance education program as it is in traditional classroom settings. We give the benefit of creating tight-knit communities where networking can flourish. By keeping our class sizes small, our faculty can dedicate their time to providing all one-on-one guidance when needed by a student.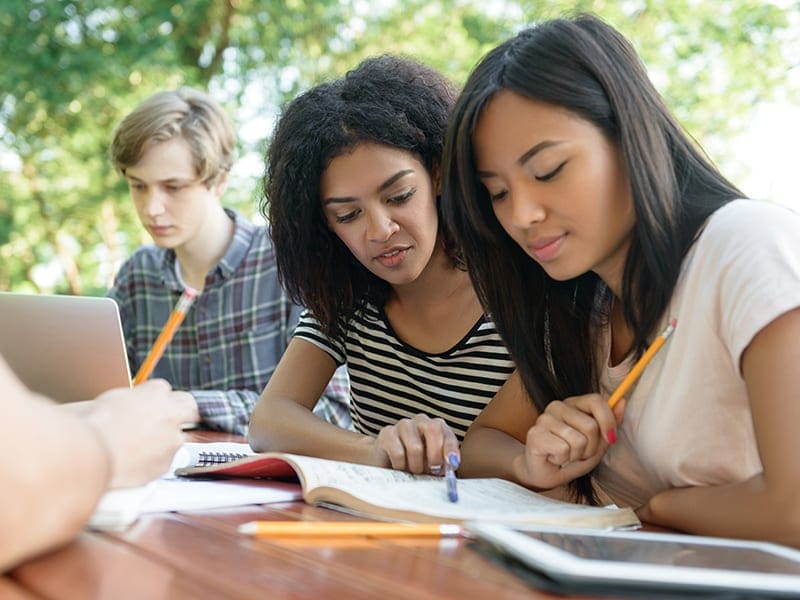 Degree Requirements and Courses
The Master's in Wildlife Ecology and Management degree requires 30 credits with a minimum 3.0 GPA. For a more comprehensive look into the program, download our program sheet or view our full course catalog. Then apply online for free to get started.
Frequently Asked Questions
---
Career Outlook
Earn your degree.
Unlock new opportunities.
17k
Wildlife Biologist jobs in the U.S., 2021.
65k
Wildlife Biologist pay, 2021.
1,500
Projected job openings per year for Wildlife Biologist through 2031. 
17k
Wildlife Biologist jobs in the U.S., 2021.
65k
Wildlife Biologist pay, 2021.
1,500
Projected job openings per year for Wildlife Biologist through 2031. 
*Source: U.S. Bureau of Labor Statistics.
Unity Environmental University cannot guarantee employment. Salary data represents averaged earnings for the occupations listed and includes workers at all levels of education and experience.
Faculty Profiles
Seek out knowledge.
Learn from leaders.
---
---