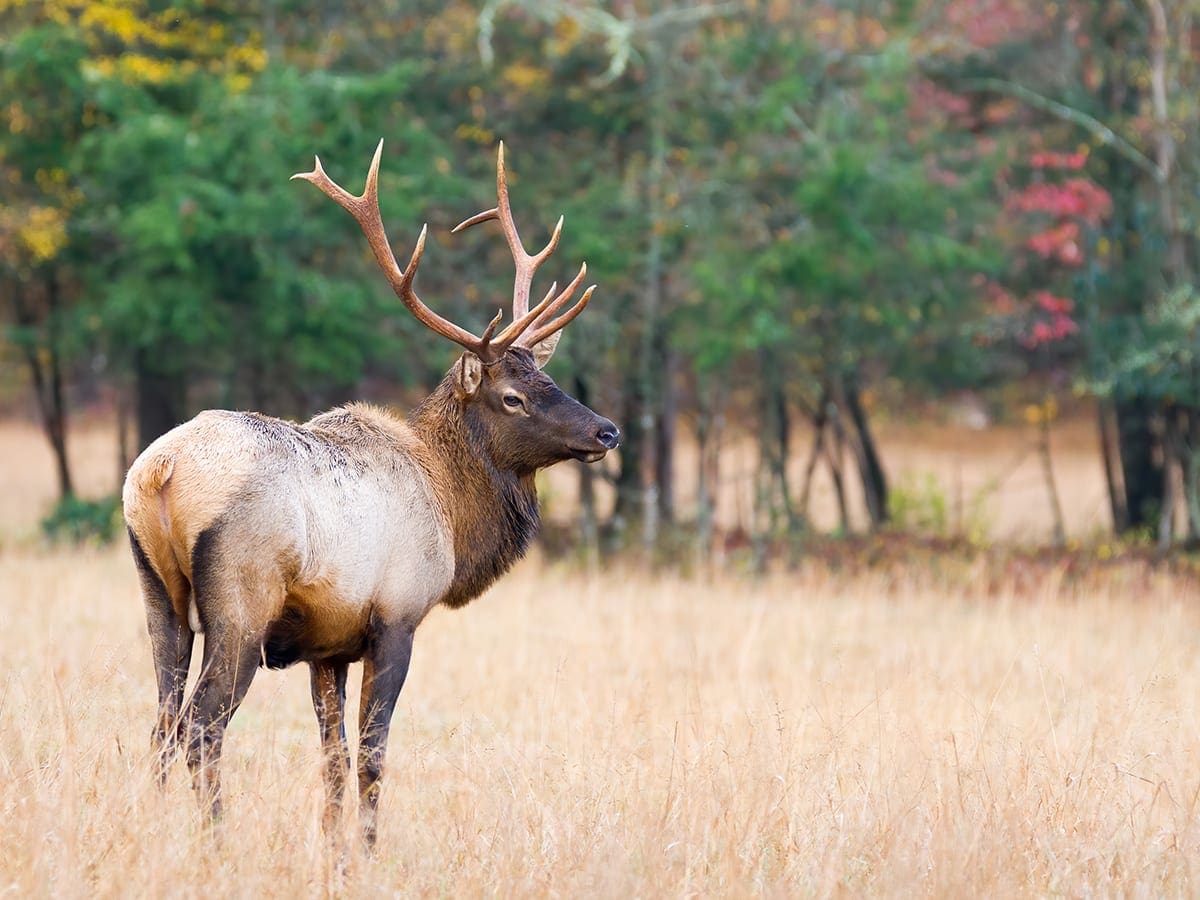 Wildlife Conservation
Bachelor of Science
Study and save
wild species
Protect wild animals and their habitats. Address social, economic, and environmental pressures on wildlife. Strike a balance between human needs and nature. With a Unity Environmental University Bachelor of Science in Wildlife Conservation degree, you'll graduate ready for work as a wildlife biologist or conservation scientist or with a strong foundation for graduate school.
Program Overview
The Bachelor of Science in Wildlife Conservation degree enables students to work effectively as wildlife biologists, managers, and ecologists for government agencies, environmental nonprofits, and environmental consulting businesses. This program emphasizes sustainable
management of wildlife species through consideration of the applicable social, economic, and environmental concepts. This program also prepares students with sound understanding of modern environmental issues and the professional skills needed for effective functioning in modern natural resource organizations.
Top 15 Bachelor's in Biology programs
Unity Environmental University offers one of the best Bachelor's online degrees in Biology by Bachelors Degree Center. The curriculum for Unity's BS in Wildlife Conservation degree prepares students to enter the field as a field technician as well as setting them up to be successful in pursuit of continued higher education.
---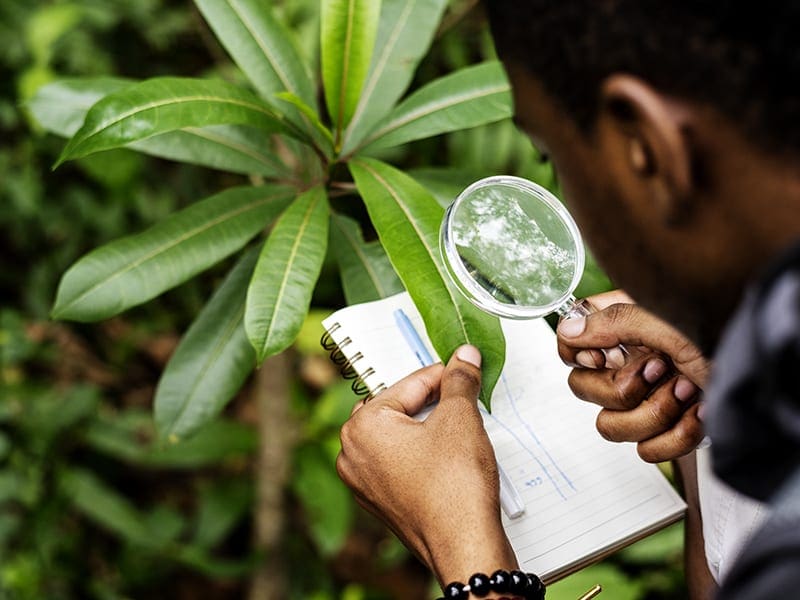 Program Features
+ One-on-one academic and professional advising as our world-class faculty and trained staff strive to make your professional and academic goals a reality.
+ Unity Environmental University is an accredited institution by New England Commission of Higher Education (NECHE).
+ Experiential Online. Experiential programs are delivered 100% online with fieldwork designed with the working professional in mind.
+ Study when and where you want and finish your degree while still working full-time.
+ Make professional connections with leaders in your field.
+ Get job placement assistance. Browse our online job board and use free tools through our career services.
+ Multiple start dates. Begin your program on your time. Choose from eight year-round start dates.
+ Transfer friendly! Our staff will work closely with you to determine how coursework completed at other accredited institutions satisfies the requirements of your Unity Environmental University degree. We may accept up to 90 credits.*
* Bachelor's degree requirements include completion of specific courses and a minimum of 30 credits of 300- or 400-level course work.
---
Experiential and Immersive Coursework
Designing a Stakeholder Engagement Activity
It is important to learn how to work and communicate as a team in order to be successful in your professional career. Students are tasked with coming up with a plan to manage their local wildlife. They will design a stakeholder engagement activity that will allow them to collect data needed for analysis to determine the management plan.
Wildlife Habitats Plant Inventory
Exploring their local communities, students are tasked with identifying different plants and creating an inventory of their findings. Once they establish what wildlife is present, the students create a management plan for their communities.
Comparing Local to Global Perspectives
Although species like ticks are present in all parts of the world, their survival needs are very different from place to place. Students learn about the variety of species and compare them with the types of ticks that they have in their local environments. Students learn how to manage these different species.
---
Student Story
Internship at the Nashville Zoo
Unity Environmental University Student Victoria Kennedy is in the B.S. in Wildlife Conservation Program. Victoria interned with the contact area department of the Nashville Zoo working with the kangaroos in the "Kangaroo Kickabout," where the public is free to walk along an open-air pathway through the kangaroo enclosure. She feeds the kangaroos, cleans the enclosures, and monitors health concerns.
---
---
Experts in the Field
At Unity Environmental University, our Faculty is comprised of a wide range of environmental science experts who in addition to teaching, conduct their own research and various fieldwork.
Dr. Megan Linske
Instructor of Wildlife Biology
Dr. Megan Linske is a skilled communicator and experienced with public outreach. As scientists, it is important to be able to communicate your findings and management plans to your target audience in a way that the information can be easily understood and implemented.
Dr. Linske is currently doing research for the Connecticut Agricultural Experiment Station where she often does public outreach to present her findings. Megan brings value to her students with her expertise in research and communication of her knowledge and data.
---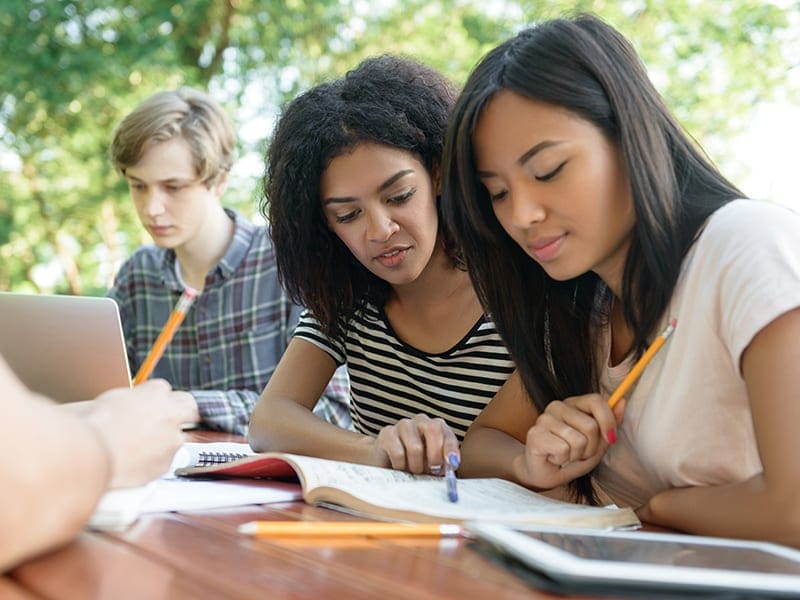 Small Class Sizes
At Unity Environmental University, we believe our students are not just a number. The value of small class size intimacy is just as important to us in our distance education program as it is in traditional classroom settings. We give the benefit of creating tight-knit communities where networking can flourish. By keeping our class sizes small, our faculty can dedicate their time to providing all one-on-one guidance when needed by a student.
Degree requirements and courses
The Wildlife Conservation degree requires 120 credits, including 30 that must be completed at the 300 level or above. You may transfer in up to 90 credits from outside accredited institutions. For more details, browse our Wildlife Conservation degree checklist. View our full course catalog for a better look into your program, then apply online for free to get started.
Frequently Asked Questions
What are students saying?
"Dr. Washburn offered some constructive criticism early in this course, which at first I took personally, however, as I came to my senses I realized her guidance was led by her experience and expertise and every bit of her criticism was offered to help me polish my assignments and hone my skills. I started paying attention to her comments, taking them to heart and following her advice. I am so very appreciative to her for challenging me each step along the way in this course, offering guidance when asked, or when needed, and for being not just an amazing educator, but a mentor".
"This has been the most challenging course I have taken, and I thoroughly enjoyed it. Every assignment and discussion post I was pushed to do more and was given tips on how to do so".
"This course used tools that will be very beneficial for the future in my education as well as career in conservation".
"I enjoyed the use of documentaries and case studies to view the different stakeholder views. Putting it in practice helped to reinforce the readings".
Career Outlook
Earn your degree.
Unlock new opportunities.
19,300
Number of U.S. zoologist and wildlife biologist jobs in 2018. 
$63,420
Median U.S. zoologist and wildlife biologist pay in 2018.
5%*
Estimated U.S. job growth for zoologists and wildlife biologists through 2028. 
19,300
Number of U.S. zoologist and wildlife biologist jobs in 2018. 
$63,420
Median U.S. zoologist and wildlife biologist pay in 2018.
5%*
Estimated U.S. job growth for zoologists and wildlife biologists through 2028. 
*Source: U.S. Bureau of Labor Statistics. Unity Environmental University cannot guarantee employment. Salary data represents averaged earnings for the occupations listed and includes workers at all levels of education and experience.
---
Faculty Profiles
Seek out knowledge.
Learn from leaders.