Sustainable Horticulture
Bachelor of Science
Growing plants sustainability
to protect our future
Do you want to learn how to make the planet more sustainable through the propagation of plants and sustainable food systems? The Sustainable Horticulture degree will help you better understand how to incorporate sustainable practices into landscaping, gardening, food production or any horticulture related business.
Program Overview
The Bachelor of Science in Sustainable Horticulture will prepare you to use sustainable approaches to manage and improve plants and their products. You will learn to monitor and adjust growing conditions in various contexts, from fields to greenhouses to hydroponic systems, in order to maximize crop yields and address problems such as plant pests and diseases. Throughout the program, you will also learn and apply principles of accounting, marketing, labor law, and personnel management as you analyze and develop business plans and practices for sustainable horticultural products and services. Program graduates will be prepared for a wide variety of careers, including greenhouse management, hydroponic crop production, landscape design, and urban farming.
---
Program Features
+ One-on-one academic and professional advising as our world-class faculty and trained staff strive to make your professional and academic goals a reality.
+ Unity College is an accredited institution by New England Commission of Higher Education (NECHE).
+ Experiential Online. Experiential programs are delivered 100% online with fieldwork designed with the working professional in mind.
+ Study when and where you want and finish your degree while still working full-time.
+ Make professional connections with leaders in your field.
+ Get job placement assistance. Browse our online job board and use free tools through our career services.
+ Multiple start dates. Begin your program on your time. Choose from eight year-round start dates.
+ Pursue a concentration in Hemp Industry and Science, Marine Biology and Sustainable Aquaculture or Environmental Justice and Social Change.
+ Transfer friendly! We will accept up to 90 credits.
---
Experts in the Field
At Unity College, our Faculty is comprised of a wide range of environmental science experts who in addition to teaching, conduct their own research and various fieldwork.
Dr. Amanda Rose Newton
Subject Matter Expert
Amanda Rose Newton is equally passionate about the horticulture and pest control worlds and holds over a decade's worth of experience in both. Coming from an agriculture background, Amanda Rose appreciates infusing these practices into the principles of permaculture and urban gardening, hoping to improve the yields and food security individuals see from their efforts. Also a seasoned beekeeper and beneficial insect fanatic, Amanda Rose strives to protect these valuable contributors to our environment and enjoys opportunities to work with others to find the safest pest control solutions for any garden or home.

Amanda Rose Newton has a decade's worth of experience in both the academic and professional sides of horticulture and entomology. Her focus is on educating gardeners to use sustainable practices that will lead to improved food security and quality for the next generation.
---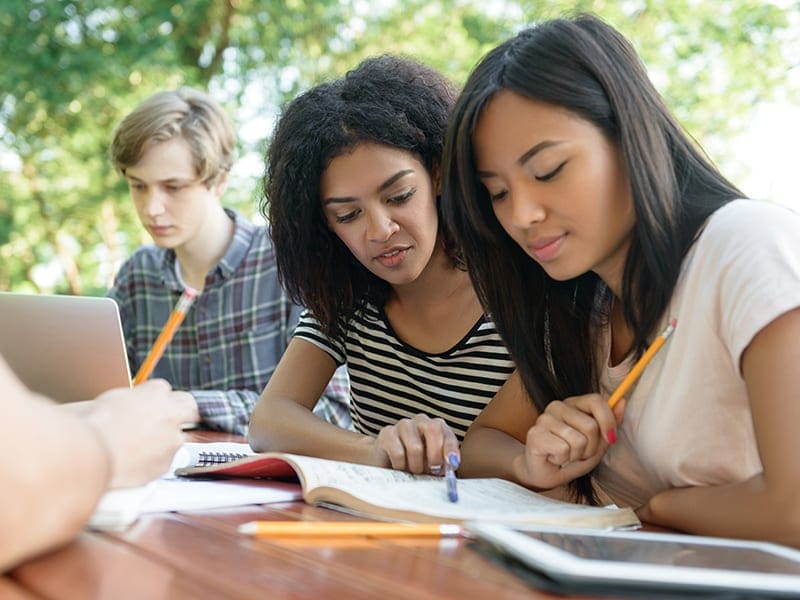 Small Class Sizes
At Unity College, we believe our students are not just a number. The value of small class size intimacy is just as important to us in our distance education program as it is in traditional classroom settings. We give the benefit of creating tight-knit communities where networking can flourish. By keeping our class sizes small, our faculty can dedicate their time to providing all one-on-one guidance when needed by a student.
---
Degree Requirements and Courses
The B.S. in Sustainable Horticulture degree requires 120 credits. You may transfer in up to 90 credits from outside institutions. For more requirements, browse our Bachelor of Science in Sustainable Horticulture checklist. View our full course catalog for a better look into your program. Then apply online for free to get started.
Frequently Asked Questions
---
Career Outlook
Earn your degree.
Unlock new opportunities.
16.4k
Agricultural Technicians jobs in the U.S., 2021.
$40.4k
Agricultural Technicians pay, 2021. 
10%
Estimated U.S. job growth for Agricultural Technicians through 2031.
16.4k
Agricultural Technicians jobs in the U.S., 2021.
$40.4k
Agricultural Technicians pay, 2021. 
10%
Estimated U.S. job growth for Agricultural Technicians through 2031.
*Source: O*Net. Unity College cannot guarantee employment. Salary data represents averaged earnings for the occupations listed and includes workers at all levels of education and experience.
---
Faculty Profiles
Seek out knowledge.
Learn from leaders.
---
---