Environmental Studies
Bachelor of Science
Build skills to solve
environmental problems
Confront the challenge of climate change. Help communities and businesses adapt. Advocate pragmatic solutions powered by green principles!
Environmental Studies Online Degree Program Overview
The B.S. in Environmental Studies at Unity Environmental University prepares students for a wide range of environmental careers. This interdisciplinary program provides students with a holistic understanding of environmental issues, including those related to natural resources and resource management. The program teaches students to use tools and perspectives from a variety of disciplines including the natural sciences, the social sciences, and the humanities to understand the causes and consequences of environmental problems. Graduates will be able to enter a wide variety of environmental careers.
---
Program Features
+ One-on-one academic and professional advising as our world-class faculty and trained staff strive to make your professional and academic goals a reality.
+ Unity Environmental University is an accredited institution by New England Commission of Higher Education (NECHE).
+ Experiential Online. Experiential programs are delivered 100% online with fieldwork designed with the working professional in mind.
+ Study when and where you want and finish your degree while still working full-time.
+ Make professional connections with leaders in your field.
+ Get job placement assistance. Browse our online job board and use free tools through our career services.
+ Multiple start dates. Begin your program on your time. Choose from eight year-round start dates.
+ Transfer friendly! Our staff will work closely with you to determine how coursework completed at other accredited institutions satisfies the requirements of your Unity Environmental University degree. We may accept up to 90 credits.*
* Bachelor's degree requirements include completion of specific courses and a minimum of 30 credits of 300- or 400-level course work.
---
Experiential and Immersive Coursework
Environmental Issues: Energy, Water Scarcity, and Waste
Learn how to become effective environmentalists and make use of a wide array of tools to achieve outcomes that benefit our shared planet. Students will research current legislation and policies and discover current proposed policy actions relevant to the issues of water resources, waste, and energy. They will practice communicating their stance on current policies and voicing proposals for change.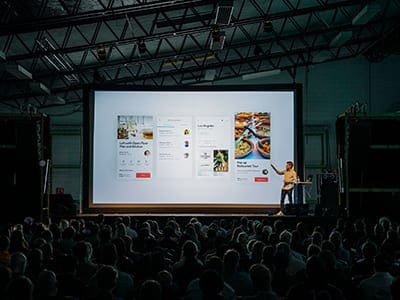 Building a Better World: Ethical Decision-Making
Take on the role of an external ethics consultant and discover current policies to evaluate their ethical value. Students will practice presenting their solutions to stakeholders that will result in outcomes that will build a more ethical business world.
Transformational Leadership
When entering a career field in business, it is important to have the necessary skills to fulfill leadership roles. Students will evaluate different leadership styles to discover what type of leader they want to be. They will demonstrate how they would proceed in different scenarios that they will encounter in their future careers.
---
Student Testimonials
Gene T. Kleppinger III, B.S. in Environmental Studies, Unity Environmental University class of 2021.
"Unity has helped me to narrow down on my goals and to achieve them. With the help of the knowledgeable staff and great resources, I have become one step closer to my dreams of becoming a Park Ranger for the National Park Service. I plan on applying my degree to my future! I will use my degree in Environmental Studies to critically think about our environment while protecting it!"
Allison Truttling, B.S. in Environmental Studies, Unity Environmental University class of 2021.
"Unity Environmental University provided me with an affordable way to finish my degree without having to sacrifice the quality of education. In the future, I hope to use my degree to revolutionize education for young students by breaking down traditional teaching methods into naturalistic teaching that can reach all styles of learners."
---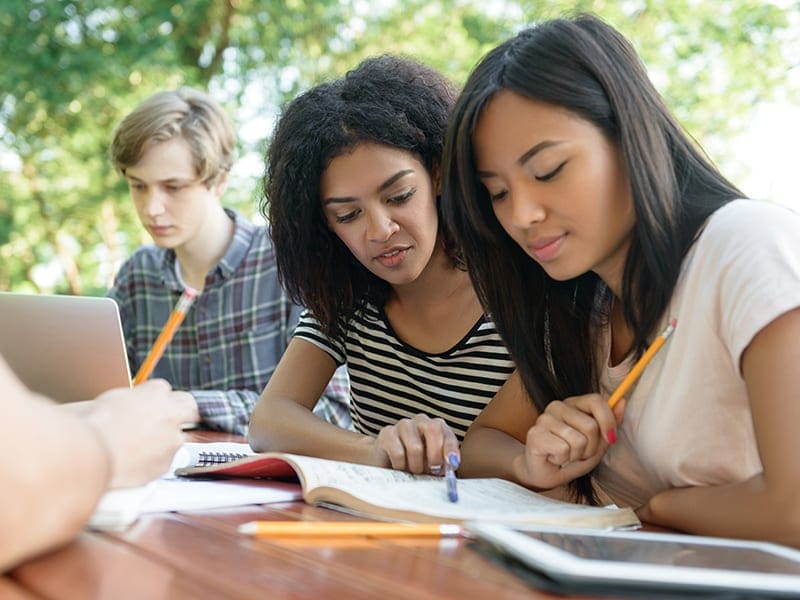 Small Class Sizes
At Unity Environmental University, we believe our students are not just a number. The value of small class size intimacy is just as important to us in our distance education program as it is in traditional classroom settings. We give the benefit of creating tight-knit communities where networking can flourish. By keeping our class sizes small, our faculty can dedicate their time to providing all one-on-one guidance when needed by a student.
Degree requirements and courses
The Environmental Studies degree requires 120 credits, including 30 that must be completed at the 300 level or above. You may transfer in up to 90 credits from outside accredited institutions. For more details, browse our Environmental Studies degree checklist. View our full course catalog for a better look into your program, then apply online for free to get started.
Frequently Asked Questions
---
Career Outlook
Earn your degree.
Unlock new opportunities.
23.3%
Projected 10-year growth in marketing strategist.
$72,000
Median pay for sustainability specialist
8% 
Estimated job growth for environmental scientists and specialists in the U.S. through 2028.
23.3%
Projected 10-year growth in marketing strategist.
$72,000
Median pay for sustainability specialist
8% 
Estimated job growth for environmental scientists and specialists in the U.S. through 2028.
*Source: U.S. Bureau of Labor Statistics. Unity Environmental University cannot guarantee employment. Salary data represents averaged earnings for the occupations listed and includes workers at all levels of education and experience.
---
---
---
Faculty Profiles
Seek out knowledge.
Learn from leaders.