Environmental Science and Climate Change
Bachelor of Science
Make a difference
in a changing world.
The world needs solutions! You can provide them. Create change in an environmental science career like green consulting, inspecting, engineering, and urban/regional planning.
Program Overview
The B.S. in Environmental Science and Climate Change degree enables students to work effectively as environmental consultants, environmental resources specialist, or climate resilience scientists. Learning through the lens of climate change adaptation and mitigation, this program also prepares students with a sound understanding of modern environmental issues and the professional skills needed for effective functioning in modern natural resource organizations.
---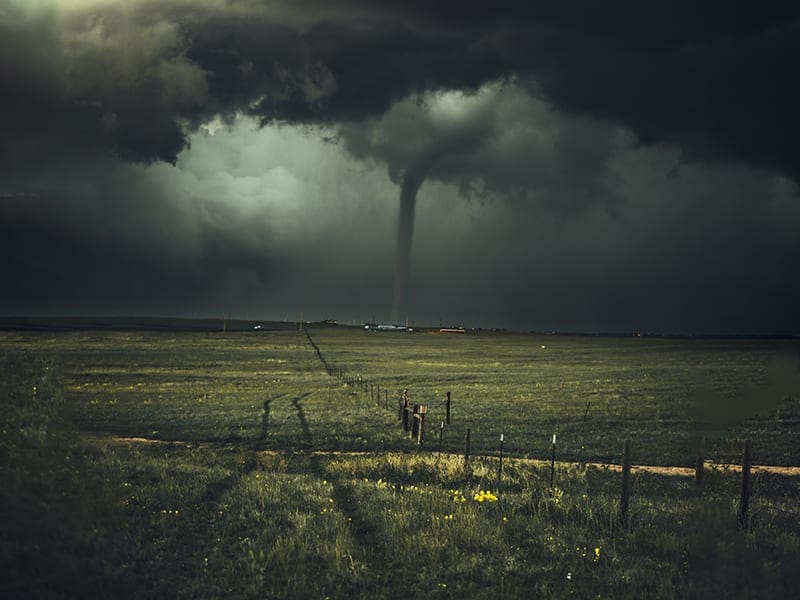 Program Features
+ One-on-one academic and professional advising as our world-class faculty and trained staff strive to make your professional and academic goals a reality.
+ Unity College is an accredited institution by New England Commission of Higher Education (NECHE).
+ Experiential Online. Experiential programs are delivered 100% online with fieldwork designed with the working professional in mind.
+ Study when and where you want and finish your degree while still working full-time.
+ Make professional connections with leaders in your field.
+ Get job placement assistance. Browse our online job board and use free tools through our career services.
+ Multiple start dates. Begin your program on your time. Choose from eight year-round start dates.
+ Pursue a concentration in environmental GIS, renewable energy, sustainable business, wildlife ecology, or emergency disaster management.
+ Transfer friendly! Our staff will work closely with you to determine how coursework completed at other accredited institutions satisfies the requirements of your Unity College degree. We may accept up to 90 credits.*
* Bachelor's degree requirements include completion of specific courses and a minimum of 30 credits of 300- or 400-level course work.
---
Experiential and Immersive Coursework
Environmental Field Log
Students are tasked to inspect and survey their local environments and identify three environmental issues. They are asked to catalog the observations they make, and reflect on how their observations make sense in light of the characteristics of their local area.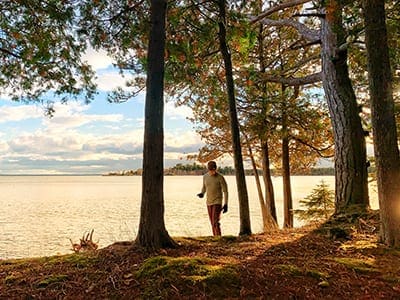 Human Impacts on the Environment
In this coursework, the students are asked to determine what human activities have impacted our environment in their local communities. They may also discover what geologic processes have put humans or their property at risk. Students should consider the causes and outcomes as well as solutions to these issues.
Community Climate Change Appraisal
It is important to be able to collect and understand data as well as to be able to communicate the findings to people that do not have a science background. Students are tasked with analyzing data in their local community on environmental impacts and create a communication plan to explain the problem and propose viable solutions.
---
---
Experts in the Field
Dr. Danielle Reid
Adjunct Faculty in Environmental Science
Dr. Danielle Reid is an Adjunct Professor in the College of Distance Education at Unity College. She obtained her Bachelors in Chemistry degree, with a double minor in Biology and Spanish, from Xavier University of Louisiana. Following this, she spent a summer conducting research for a clinical trial in the Environmental Toxicology program at the UC Davis Genome Center. Eager to learn more about the field of Environmental Toxicology, Danielle transitioned to Tulane University where she received her Masters of Science in Public Health (MSPH) and PhD in Environmental Toxicology and Risk Assessment. During her tenure at Tulane, she spent several years unraveling the impact of the Gulf Oil Spill on workers exposed during the remediation efforts. She also spent time working in the field of Industrial Hygiene at the NASA Michoud Facility and on small research-based initiatives such as air sampling & monitoring for homes impacted by Hurricane Katrina. Danielle is the author and co-author of several peer-reviewed research journal articles in respected journals like Toxicology In Vitro and Gene Reports. Currently, she enjoys mentoring budding professionals in the field of Environmental Health and Industrial Hygiene through teaching. She also owns a business called Science L.E.A.F that focuses on developing curricula content for major publishing companies, universities, and smaller organizations.
---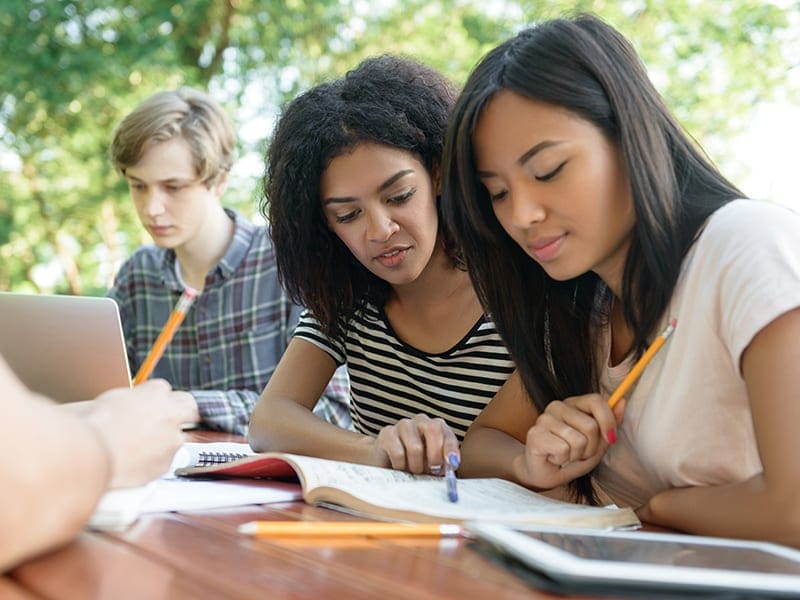 Small Class Sizes
At Unity College, we believe our students are not just a number. The value of small class size intimacy is just as important to us in our distance education program as it is in traditional classroom settings. We give the benefit of creating tight-knit communities where networking can flourish. By keeping our class sizes small, our faculty can dedicate their time to providing all one-on-one guidance when needed by a student.
Degree requirements and courses
The Environmental Science and Climate Change degree requires 120 credits, including 30 that must be completed at the 300 level or above. You may transfer in up to 90 credits from outside accredited institutions. For more details, browse our Environmental Science and Climate Change degree checklist. View our full course catalog for a better look into your program, then apply online for free to get started.
Frequently Asked Questions
What are students saying?
"This class is a great way to understand one of the most pressing environmental issues that we are facing today. Dr. G. does an excellent job of making the topics covered personal by having you focus on the area you live in while also looking at a grander scale, and is there to work with you to make sure you understand the materials"
"Everything about this course enhanced my learning."
"I feel like the discussion boards really enhanced my learning in this course."
Career Outlook
Earn your degree.
Unlock new opportunities.
85,000
Environmental scientist and specialist jobs in the U.S., 2018.
$71,130
Median pay for environmental scientists and specialists, 2018.
8%
Estimated U.S. job growth for environmental scientists and specialists through 2028. 
85,000
Environmental scientist and specialist jobs in the U.S., 2018.
$71,130
Median pay for environmental scientists and specialists, 2018.
8%
Estimated U.S. job growth for environmental scientists and specialists through 2028. 
*Source: U.S. Bureau of Labor Statistics. Unity College cannot guarantee employment. Salary data represents averaged earnings for the occupations listed and includes workers at all levels of education and experience.
---
---
Faculty Profiles
Seek out knowledge.
Learn from leaders.