Agroforestry
Bachelor of Science
Prepare to use land sustainably
to meet human needs
Now more than ever, communities, businesses, and individuals are seeking ways to maximize and sustain the ecological and economic benefits that their land can provide. You can help meet this need by earning a degree in Agroforestry from Unity. With this degree, you will discover how to integrate trees, shrubs, crops, and livestock to enhance production and profitability while protecting ecosystems.
Program Overview
Agroforestry professionals plan, develop, and monitor multi-use land systems that integrate trees and shrubs with agricultural systems that produce food, fiber, and fuel through crops and livestock. In this program, learners will draw from the fields of forestry, ecology, agriculture, and economics to select species and identify practices (including alley cropping, riparian forest buffers, and windbreaks) suitable for specific contexts and purposes. They will learn how to apply quantitative and qualitative approaches to forecast and measure agroforestry system outputs and services, including crop yields, carbon sequestration, and human behavior and health effects. Learners will have opportunities to develop and apply skills related to communication and community engagement as they design sustainable agroforestry systems that maximize provisional output, cultural value, and ecosystem services. Program graduates will be prepared to apply their skills in a variety of occupations within both public and private sectors, including agroforestry or sustainable agriculture design or consultation, land management, community development, and permaculture design.
---
Program Features
+ One-on-one academic and professional advising as our world-class faculty and trained staff strive to make your professional and academic goals a reality.
+ Unity Environmental University is an accredited institution by New England Commission of Higher Education (NECHE).
+ Experiential Online. Experiential programs are delivered 100% online with fieldwork designed with the working professional in mind.
+ Study when and where you want and finish your degree while still working full-time.
+ Make professional connections with leaders in your field.
+ Get job placement assistance. Browse our online job board and use free tools through our career services.
+ Multiple start dates. Begin your program on your time. Choose from eight year-round start dates.
+ Transfer friendly! We will accept up to 90 credits.
---
Experiential and Immersive Coursework
Agroforestry Systems Design
Develop a management plan for an agroforestry system, including methods to measure and monitor provisional outputs and ecosystem services.
Building and Sustaining Urban Food Forests
In partnership with an urban food forest organization, gather and analyze evidence and propose strategies to enhance social, cultural, and ecosystem services provided by an agroforestry system.
Forest Ecology
The student will create an ecological inventory and analysis report, with accompanying presentation, for a forested area in their locality or region.
---
Experts in the Field
At Unity Environmental University, our Faculty is comprised of a wide range of environmental science experts who in addition to teaching, conduct their own research and various fieldwork.
Dr. Don Spence
Subject Matter Expert
Dr. Don Spence is a Board Certified Master Arborist with a Ph.D. in plant pathology from the University of Florida. Over the years, he has worked as a plant ecologist on projects that ranged from benthic seagrass surveys, tree inventories, habitat restoration, horticultural nursery assessments, and threatened and endangered species surveys. Dr. Spence has been in academia since 1999. He has written articles related to invasive species, gardening, tree selection, tree health and disease analysis, and the importance of using native plants in urban landscapes. Dr. Spence is a member of the Florida and Georgia Native Plant Societies, was a Supervisor for the Volusia Soil and Water Conservation District from 2006 – 2010, and has been a member of the East Central Florida Cooperative Invasive Species Management Area since its inception in 2009. Born and raised in Volusia County, FL, Dr. Spence spent seven years in the U.S. Coast Guard which provided the opportunity to travel extensively.
---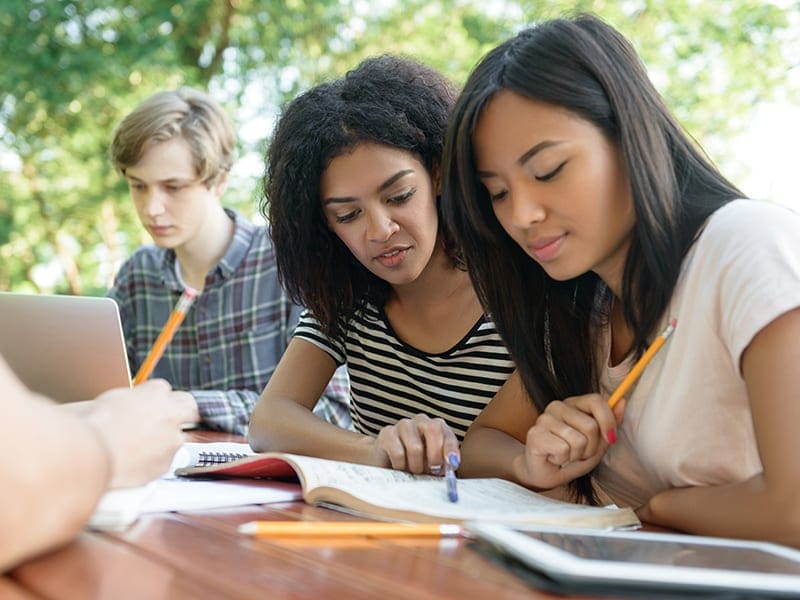 Small Class Sizes
At Unity Environmental University, we believe our students are not just a number. The value of small class size intimacy is just as important to us in our distance education program as it is in traditional classroom settings. We give the benefit of creating tight-knit communities where networking can flourish. By keeping our class sizes small, our faculty can dedicate their time to providing all one-on-one guidance when needed by a student.
Degree Requirements and Courses
The Agroforestry degree requires 120 credits. You may transfer in up to 90 credits from outside institutions. View our full course catalog for a better look into your program. For more details, browse our Agroforestry degree checklist. Then apply online for free to get started.
Frequently Asked Questions
How much does it cost? 

Your online education should be affordable and manageable. Our team of distance education concierges will work with you through the admissions process to help you plan and pay for your degree. Learn more about the costs here.

How fast can I finish? 

It depends on whether you have credits earned from other institutions, whether you plan on taking one or two classes per term, and if you take a term off. Our distance education concierges and academic advisors are here to help you plan and stick to your educational goals. Talk to us today!
---
Career Outlook
Earn your degree
Unlock new opportunities.
53.3k
Supervisors of Farming, Fishing, and Forestry Workers jobs in the U.S., 2021.
54.5k
Supervisors of Farming, Fishing, and Forestry Workers pay, 2022. 
7%
Estimated U.S. job growth for Supervisors of Farming, Fishing, and Forestry Workers through 2031.
53.3k
Supervisors of Farming, Fishing, and Forestry Workers jobs in the U.S., 2021.
54.5k
Supervisors of Farming, Fishing, and Forestry Workers pay, 2022. 
7%
Estimated U.S. job growth for Supervisors of Farming, Fishing, and Forestry Workers through 2031.
*Source: O*Net/U.S. Bureau of Labor Statistics.
Unity Environmental University cannot guarantee employment. Salary data represents averaged earnings for the occupations listed and includes workers at all levels of education and experience.
Faculty Profiles
Seek out knowledge.
Learn from leaders.
---
---