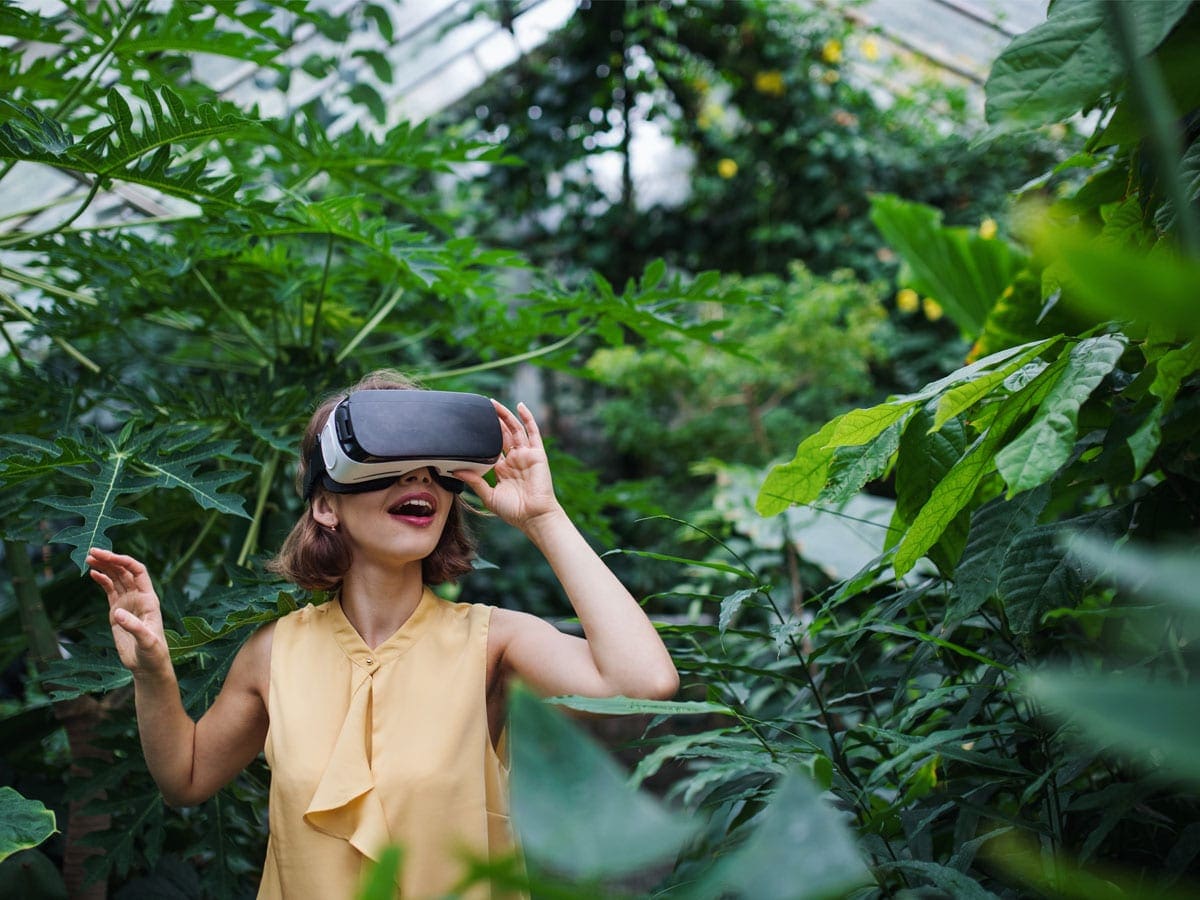 Extended Reality (XR)
Extended Reality (XR)
Reshaping how we imagine, design,
and experience education.
What is Extended Reality (XR)?
Extended Reality (XR) is an inclusive term used to describe a variety of immersive technologies encompassing Virtual Reality (VR), Augmented Reality (AR), Mixed Reality (MR), and technologies that have yet to be imagined.
What We Do
Unity's XR initiative empowers the next generation of environmental leaders, content creators, instructional designers, and educators to harness the power of XR technologies to redefine what is possible in distance education and create sustainable solutions for social and environmental challenges.
How We Do It
Through our research, development, training, and online network, we are connecting XR early adopters and top innovators to explore the application of XR across the full spectrum of teaching and learning. Unity's XR initiative leverages emerging technologies to enhance the quality of a Unity education and bring the benefits of XR innovation to a wider audience.
Extended Reality in Online Courses
Distance Education
and Extended Reality
What students are saying
Join the conversation
We invite you to engage with us, ask questions, and be part of the conversation.
Here are some of the questions we are investigating:
What can we accomplish with XR technologies that cannot be accomplished with traditional educational modalities?

How can we design experiences that are accessible to a wide variety of audiences?
How can XR technologies foster learning in collaborative virtual environments?
To what extent can XR technology replicate authentic practices that learners can master and then transfer to the real world?
Do you have an idea/question/solution that you would like to contribute? Reach out to the Director of AR/VR Research and Development at dbass-clark@unity.edu.

David Bass-Clark
Director of AR/VR Research and Development, Unity College
David Bass-Clark is an educational technologist and XR strategist, evangelist, and innovator. His work focuses on XR experiences, immersive learning design, and innovative distance learning.
Working at the intersection between emerging technology and education, David has designed and built learning experiences for a wide range of audiences from Portland, Maine to Shanghai, China.
David is the co-leader of the NERCOMP Emerging Technology CoP and the co-chair of the Immersive Learning Research Network (iLRN) House of Nature and Environmental Science.
---
Last Updated on August 2, 2022