Master's in Environmental Science
Master of Professional Science
Using physical and natural science
to study the environment
Do you want to take the next step in your education and work toward a career in environmental science? Our Master's in Environmental Science will prepare you for careers with various public agencies, such as the U.S. Environmental Protection Agency, U.S. Geological Survey, and the Department of Public Health and Environment, as well as opportunities in the private sector with environmental and engineering firms.
Program Overview
This program is a multidisciplinary study of the environment, incorporating physical and natural sciences plus natural resource policy, ethics, and management. Graduates of this program could be involved in careers that review environmental impact statements, monitor groundwater quality, and communicate with the public. Students should find employment in various agencies, private sector environmental and engineering firms, environmental consulting, or non-profits.
Note: Interested applicants in the Master's in Environmental Science are expected to have previously studied Statistics and Geology or Soil science or Earth science.
---
Program Features
+ One-on-one academic and professional advising as our world-class faculty and trained staff strive to make your professional and academic goals a reality.
+ Unity College is an accredited institution by New England Commission of Higher Education (NECHE).
+ Experiential Online. Experiential programs are delivered 100% online with fieldwork designed with the working professional in mind.
+ Study when and where you want and finish your degree while still working full-time.
+ Make professional connections with leaders in your field.
+ Get job placement assistance. Browse our online job board and use free tools through our career services.
+ Multiple start dates. Begin your program on your time. Choose from five year-round start dates.
---
Experiential and Immersive Coursework
Environmental Analysis: Atmosphere, Soil, and Water
Students will delve into the analytical techniques used to sample and analyze each media which is essential for regulatory compliance purposes. They will learn how to gather necessary data to create a compliance report and assess what techniques are adequate in determining environmental compliance.
Water and Soil Resource Management
When working in the environmental field, one of the fundamental tasks is to create site description reports. These are used to gather data about the current state of the environment and allows teams to create plans for optimal management. Students pick a location and are responsible for analyzing surface the water and soil to determine the environmental risks. Students will present recommendations based on their findings.
Climate Dynamics
Our world is battling climate change and the effects it is having on ecosystems. Students will choose a topic and discover the challenges facing the issue. They will research different solutions and how each will affect outcomes. Students will use theoretical frameworks, scientific research, empirical data, and/or case studies to inform their proposals.
---
Student Testimonials
Cheryl Vanderslice, Master's in Environmental Science, Unity College class of 2021.
"Unity College is a place where environmentally like-minded people join to create great ideas and help each other grow in knowledge and push themselves to achieve a higher level of understanding in their field. The instructors are amazing, I will miss them all, but my favorite will always be Dr. Eric Larsen. Wendy Berube my academic advisor was the best! I had never had an advisor that was so attentive and quick to answer questions and provide guidance. She is amazing!
I was a single mother for 24 years and had received an MS in Clinical Psychology and Divinity at a religious institution but came to find out they were not properly accredited and I was left with debt and a useless degree. When I went back to school I did my undergraduate degree at SNHU and then went on to my MS at Unity. Unity was by far my favorite school and I felt a sense of belonging that I never had at a school before. I will be 49 in September, and I am so glad that I chose Unity for this last step in my life. I am hoping to teach at a community college or find a job in the Environmental Health and Safety world. My classmates were amazing and very supportive! I will go on to always pitch Unity to those who have an interest in sustainable accomplishments."
Tiana Stewart, Master's in Environmental Science, Unity College class of 2021.
"I've always dreamed of myself doing great things with conserving Earth's natural beauty and the place we call home. My experience here at Unity College has equipped me with the necessary tools and skills I need to accomplish my goal. In the future, I aim to continue doing research on water quality issues for societies across the globe and bridging the gap between man and nature."
---
---
Experts in the Field
At Unity College, our Faculty is comprised of a wide range of environmental science experts who in addition to teaching, conduct their own research and various fieldwork.
Chad Winter
Instructor of Environmental Science
Chad Winter received a M.S. in Biomedical Engineering and B.S. in Biological Engineering from Mississippi State University. Chad has been involved in environmental programs since 2002 and is a licensed professional environmental engineer in multiple states. Besides working in the private sector, he has worked on state and federal projects, ranging from environmental permitting and compliance, design and testing, to assessments and remediation. He focuses heavily on air permitting and compliance but works with all environmental media. He has worked with several types of industries, including oil and gas, power plants, manufacturing and industry, and universities and healthcare.
---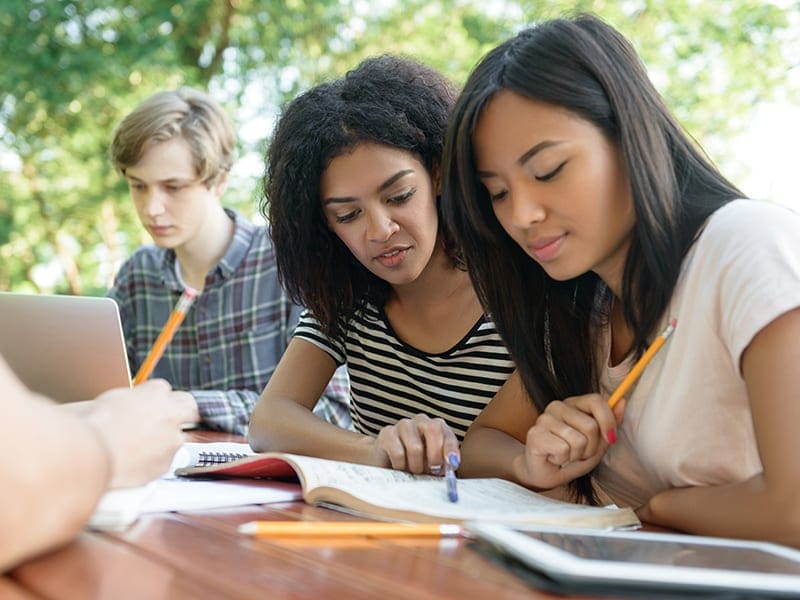 Small Class Sizes
At Unity College, we believe our students are not just a number. The value of small class size intimacy is just as important to us in our distance education program as it is in traditional classroom settings. We give the benefit of creating tight-knit communities where networking can flourish. By keeping our class sizes small, our faculty can dedicate their time to providing all one-on-one guidance when needed by a student.
Degree requirements and courses
The master's in environmental science requires 30 credits with a minimum 3.0 GPA. For a more comprehensive look into the program, download our program sheet or view our full course catalog.
Frequently Asked Questions
Career Outlook
Earn your degree
Unlock new opportunities
27%
Projected 10-year growth rate of environmental engineer
12
Number of months to complete your master's degree if you go full time
16%
Projected 10-year growth rate for physical / geoscience technician
27%
Projected 10-year growth rate of environmental engineer
12
Number of months to complete your master's degree if you go full time
16%
Projected 10-year growth rate for physical / geoscience technician
Source: Burning Glass Technologies. "Labor Insight™ Real-Time Labor Market Information Tool." Updated March 11, 2020.
---
Careers and Outcomes
Follow your curiosity.
Realize your potential.
Faculty Profiles
Seek out knowledge.
Learn from leaders.