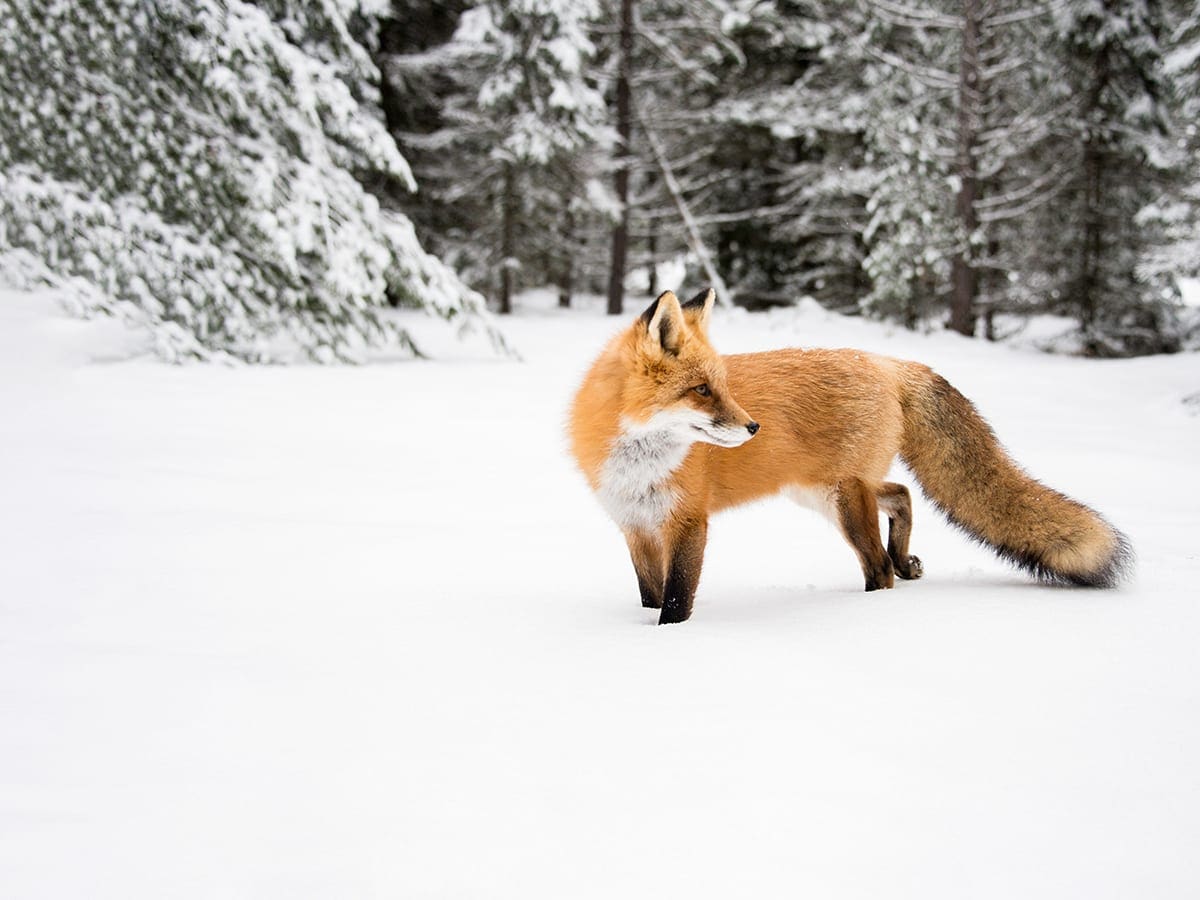 Master's in Wildlife Conservation and Management
Master of Professional Science
Understand, teach, and practice
wildlife conservation
Advance your career on your terms. Build conservation knowledge and credentials. Confront threats to wildlife, habitats, and sustainable communities.
Program Overview
This degree track uses a transdisciplinary process for understanding and managing the natural world. Important factors impacting natural communities include climate change and habitat disruption. Understanding the management of the changing environment will be crucial to adaptation and creating sustainable management practices over the coming century. The central distinguishing feature of this degree is its focus on understanding the environment in the context of sustainability science.
Students will be expected to be highly inquisitive about the ramifications, motivations and cost of global responses to environmental issues while exploring their own individual ideas.
Each student must choose a track for this program.
MPS in Wildlife Conservation and Management Tracks:
Prerequisites Required:  Interested applicants in the Master's in Wildlife Conservation and Management, Professional Wildlife Biologist Track must have completed 3 or more credits in Statistics, as well as 3 or more credits in either Ecology, Wildlife Biology, or Natural Resource Management.
The Professional Wildlife Biologist Track is for state and federal wildlife biologists, recent graduates who want a career in natural resource management,
environmental scientists who want to expand their wildlife management knowledge, and professional ecologists who want an advanced degree.
No Pre-requisites Required: There are no pre-requisite classes for the Master's in Wildlife Conservation and Management, Conservation and Management Track.
The Conservation and Management Track is for land trust or non-profit land managers, teachers who want more experience and to augment their academic credentials, NGO Conservation Organizations, and environmental advocates.
---
Program Features
+ One-on-one academic and professional advising as our world-class faculty and trained staff strive to make your professional and academic goals a reality.
+ Unity College is an accredited institution by New England Commission of Higher Education (NECHE).
+ Experiential Online. Experiential programs are delivered 100% online with fieldwork designed with the working professional in mind.
+ Study when and where you want and finish your degree while still working full-time.
+ Make professional connections with leaders in your field.
+ Get job placement assistance. Browse our online job board and use free tools through our career services.
+ Multiple start dates. Begin your program on your time. Choose from five year-round start dates.
---
Experiential and Immersive Coursework
Quantitative Reasoning and Scientific Thought
Math is essential in working in wildlife conservation, students will learn how to directly apply their knowledge to real world situations. Students will practice techniques such as population estimation using capture-mark-recapture techniques as well as distances and detection functions.
Human Dimensions of Natural Resource Management
For every initiative, there are alternative solutions. Students discover different possibilities and research how those options will affect the outcomes. After careful consideration, students present their findings for the best possible strategies to protect our environment.
Wildlife Identification
There are wildlife species that have a conservation status of threatened or endangered. Students explore how to identify the species and research their habitats. They learn how to inform visitors about the wildlife and how to protect them.
---
Unity College Alum, Savannah Stura, works as an OPS Wildlife Biologist.
"There are so many opportunities in wildlife health, especially working in Florida. Between the whitetail deer, reptile species, and the Florida panthers, there is so much to learn about and how to better protect these species from a variety of raising issues. Following my degree, I will not only expand my horizons within wildlife health, but I will also try my hand at several certificate programs and looking into getting my prescribed burn license too! Through Unity College, I feel like I have been opened up to several different fields of study and want to keep that going by expanding my knowledge of the world around me!"
Unity College Alum, Jorge Nunez, works as a Forestry Field Specialist.
"Unity College was an amazing learning experience for me! As I was running through ideas of how to progress with my desire to study and conserve wildlife I came across Unity College and its wildlife conservation program. As I began reading more about it, I felt more compelled to apply and try my luck! The curriculum is what I was looking for in terms of learning more about the discipline of wildlife conservation. Through my collegiate experience, I enjoyed the attention to detail and the reading material is given by my professors. The classes were very interesting and interactive where we can discuss very important topics within conservation. I hope that my Unity College graduate degree can help shift my career from forestry into a role within wildlife conservation and management."
Unity College Alum, Angie Lindgren, works at the Pennsylvania Department of Environmental Protection.
"Once I obtained my master's degree, I was offered a position with the Pennsylvania Department of Environmental Protection in Environmental Cleanup and Brownfield Redevelopment. I am in the field often and am directly applying my education to my career. I cannot speak highly enough about pursuing a degree with Unity, especially a Master of Professional Science, as it has immediately transferrable skills to the environmental field."
---
Experts in the Field
At Unity College, our Faculty is comprised of a wide range of environmental science experts who in addition to teaching, conduct their own research and various fieldwork.
Dr. Brent Bibles
Professor of Wildlife Biology
Dr. Brent Bibles is Professor of Wildlife Biology at Unity College. He received a Ph.D. and M.S. in Wildlife and Fisheries Science from the University of Arizona and BS in Fisheries and Wildlife from Utah State. Brent has been involved in wildlife management since the 1980's and is a well-respected expert in the field. Besides working in academia, he has worked for state wildlife and federal land management agencies. He is primarily an ornithologist but works with all taxa. He has worked with several threatened or endangered species, most recently the Mexican Spotted Owls and black-footed ferrets.
Dr. Bibles provides value for his students by using teaching techniques that deliver courses that use question-driven instruction. His contribution to the Sustainable Natural Resource Management track of the MS in Professional Science is to add his management experience, quantitative abilities, and student-focused teaching style to the curriculum.
---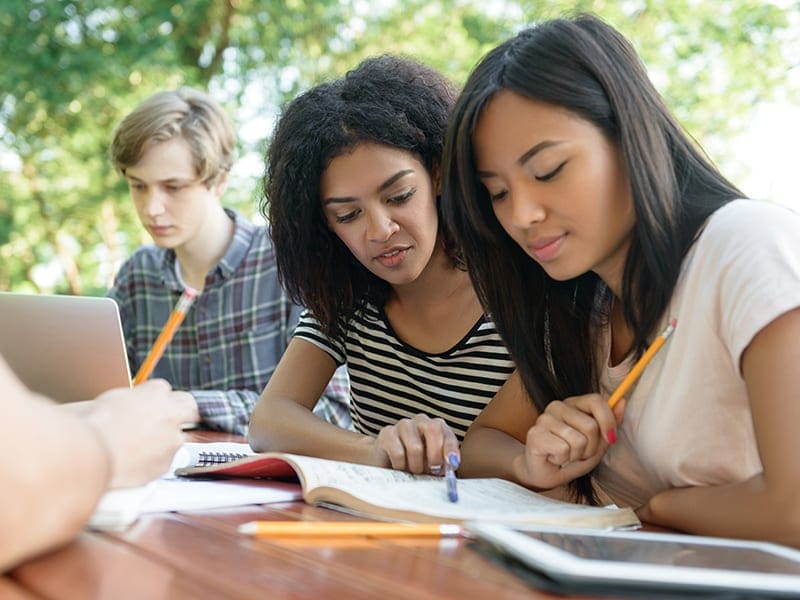 Small Class Sizes
At Unity College, we believe our students are not just a number. The value of small class size intimacy is just as important to us in our distance education program as it is in traditional classroom settings. We give the benefit of creating tight-knit communities where networking can flourish. By keeping our class sizes small, our faculty can dedicate their time to providing all one-on-one guidance when needed by a student.
Degree requirements and courses
The master's in wildlife conservation and management requires 30 credits with a minimum 3.0 GPA. For a more comprehensive look into the program, download our program sheet or view our full course catalog.
Frequently Asked Questions
Career Outlook
Earn your degree.
Unlock new opportunities.
19,300
Number of zoologist and wildlife biologist jobs in 2018.
$63,420
Median pay for zoologists and wildlife biologists, 2018.
5%
Estimated job growth through 2028 for zoologists and wildlife biologists.
19,300
Number of zoologist and wildlife biologist jobs in 2018.
$63,420
Median pay for zoologists and wildlife biologists, 2018.
5%
Estimated job growth through 2028 for zoologists and wildlife biologists.
Source: U.S. Bureau of Labor Statistics. Unity College cannot guarantee employment. Salary data represents averaged earnings for the occupations listed and includes workers at all levels of education and experience.
---
---
Faculty Profiles
Seek out knowledge.
Learn from leaders.