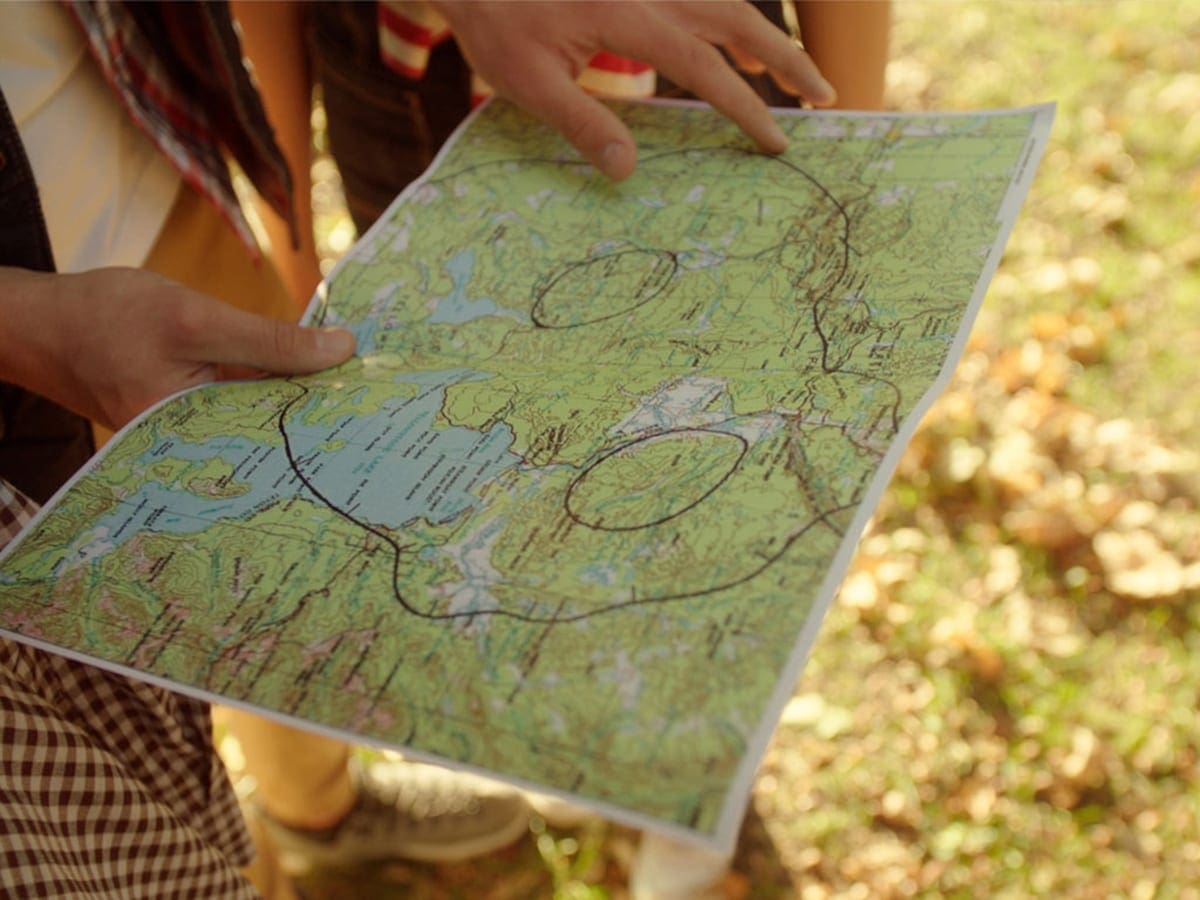 Unity College welcomes more new students than ever
Reaching record-breaking incoming class was years in the making as Unity College continues to adapt to shifting demographics
This fall, Unity College is not only seeing its largest enrollment ever with nearly 1,300 total students taking courses with America's Environmental College, but it's also welcoming its largest incoming undergraduate class ever. Between Distance Education and Hybrid Learning, Unity College has welcomed 296 new students for Fall Term 1.
Currently, it might seem that growth in higher education is nearly impossible, with so many colleges and universities already struggling prior to the COVID-19 pandemic. Unity College, however, began putting a plan in place years ago seeing the imminent changes in higher education. The new structure, which is still in place, is called the Enterprise Education Model, diversifies the College's revenue streams, making it easier for the College to adapt to industry challenges.
"In addition to the incoming class of nearly 300 — a new record for Unity College — we're projecting more than 1,500 incoming graduate and undergraduate students will enroll with the College over the next seven terms," said Unity College President Dr. Melik Peter Khoury. "We have always known that there is an interest in our sustainability curriculum, but by increasing the accessibility, affordability, and flexibility of our curriculum through Distance Education and Hybrid Learning, we are finally able to reach students who never thought earning a degree from America's Environmental College would be possible."
The Path Forward for Unity College, which shifts the College away from the traditional two-semester model, to a new calendar that offers students eight five-week terms, enables prospective students to apply to Unity College at any point throughout the year.
"We are thrilled to see tremendous student interest for Fall Term 1, however, a distinct advantage of our new calendar is that students may enroll every five weeks. Now, instead of waiting to start school until next January or even next fall, students may choose to start in October or November, or any of our eight start dates per year," said Unity College Chief Learning Officer Dr. Erika Latty. "This calendar structure offers students unprecedented flexibility especially during this pandemic, but even beyond. Now if students need to pause their education for a term or two, for any reason, that option exists and allows them to seek their degrees in pace with the demands of their life, work, and family commitments. This provides options that were simply unrealistic in the two-semester model."
Of the nearly 1,300 total students enrolled at Unity College, 15 percent self identify as ethnically diverse, up significantly from previous years, with 38 students identifying as Black and 36 identifying as Hispanic/Latino. The Fall Term 1 student body is also made up of students from 48 states and two territories, with 76.9 percent of Hybrid Learning students qualifying for financial aid, and 76.2 percent of Distance Education undergrads qualifying.
"This reaffirms that there are many people in the country and in the world who want to earn a degree or certification from America's Environmental College, but for one reason or another, were unable to put their lives on pause to live in Unity, Maine for four years," said Dr. Khoury. "Through Distance Education, and now the introduction of Hybrid Learning, they no longer have to worry about that. Our students can learn from wherever they are, and of course once it is safe to do so, they can join us in person when it is convenient for them."
Shifting away from the two-semester residential model has also made the College more affordable, with undergraduate courses through Distance Education priced at $470 per credit hour, and $650 per credit hour for graduate courses, $423 and $585 for service members, veterans, and their families. In Hybrid Learning, it's just as simple — $470 per credit hour for online courses, $550 per credit hour for face-to-face courses.
"To navigate Unity College through challenging times like these, we can't be afraid of or shy away from innovation," said Unity College Board of Trustees Chair Sharon Reishus on behalf of the Board of Trustees. "While we can't predict the future, the one thing we can rely on is change. The world and higher education will continue to transform, and Unity College needs to be prepared for that. It is because of the thoughtful and strategic decisions of Dr. Khoury that Unity College is growing right now, even with the sudden drop in enrollment in our residential programs. Innovation has been one of the keys to the College's success, and we are committed to leaning into it as we pursue The Path Forward."
For Fall Term 1 next year, Unity College will launch TERRAIN, its signature expedition education model for all first- and second-year Hybrid Learning students. TERRAIN will give students an opportunity to develop their resumes and begin professional networking through primary research, fieldwork, and certifications.
"There's certainly a lot to look forward to, and as we can see based on our numbers, students are taking notice and are interested in what we have to offer," said Dr. Khoury.