Veterinary Care & Management
Associate of Applied Science
Veterinary Care & Management
Associate Degree
60 credits | $250 per credit*
Financial Aid Available
Transfer Friendly | 2-Week Terms
Overview
Are you interested in working with animals? Do you want to manage or own an animal related business someday? If so, we have the program for you!
The Veterinary Care & Management degree prepares learners for various opportunities in the expanding veterinary health, service, and associated industries. Learners will be exposed to direct animal care, veterinary study, and a focused study of veterinary office management, micro & small business entrepreneurship, animal related eco-tourism, and the surrounding regulatory landscape. This program aims to prepare learners to thrive in an evolving, innovative, and in demand field.
* Cost per credit and number of credits may change.
Career Opportunities
Prepares graduates for positions in the veterinary industry or small businesses related to the caring for animals including retail, breeding, groomers, training, or boarding facilities.
Careers
Veterinary Office Manager
Veterinary Care Specialist

Animal Caretakers
Small Animal Business Owner or Manager
What You Will Learn
Veterinary terminology, animal handling skills, and safety practices in a veterinary medical setting.
To recognize normal and abnormal domestic animal behavior as well as strategies for behavior modification.
Veterinary nursing principles in managing the care of animals.
Business skills to allow you to run a small and micro business including supervision, accounting, and marketing.
Humane and ethical veterinary patient care and business practices.
Flexible Courses
We have identified the best features of in-person and virtual learning, brought them together, and created an innovative and flexible education designed for the modern learner. All courses run on a two-week term calendar where learners take one course at a time. Each class meets in person regularly with day, weekend, and evening options available. In addition, courses leverage HyFlex instruction to enhance classroom learning. Using this flexible approach, learners leverage tools such as discussion boards, academic support resources, videos, and project-based assignments to demonstrate their understanding of the content. Our facility in New Gloucester, Maine, is equipped with state-of-the-art classrooms deploying cutting–edge technology, laboratories, conference rooms, co-working/study spaces, and more to support and enhance teaching and learning.
Frequently Asked Questions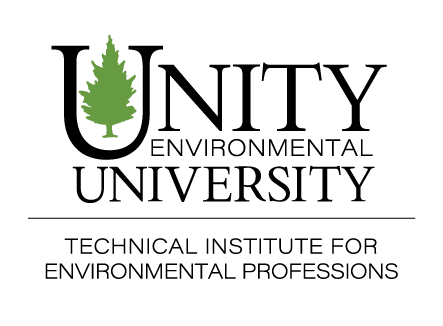 Address
Technical Institute for Environmental Professions
70 Farm View Drive, Suite 200
Freeport Hall – Pineland Farms
New Gloucester, Maine 04260
Contact