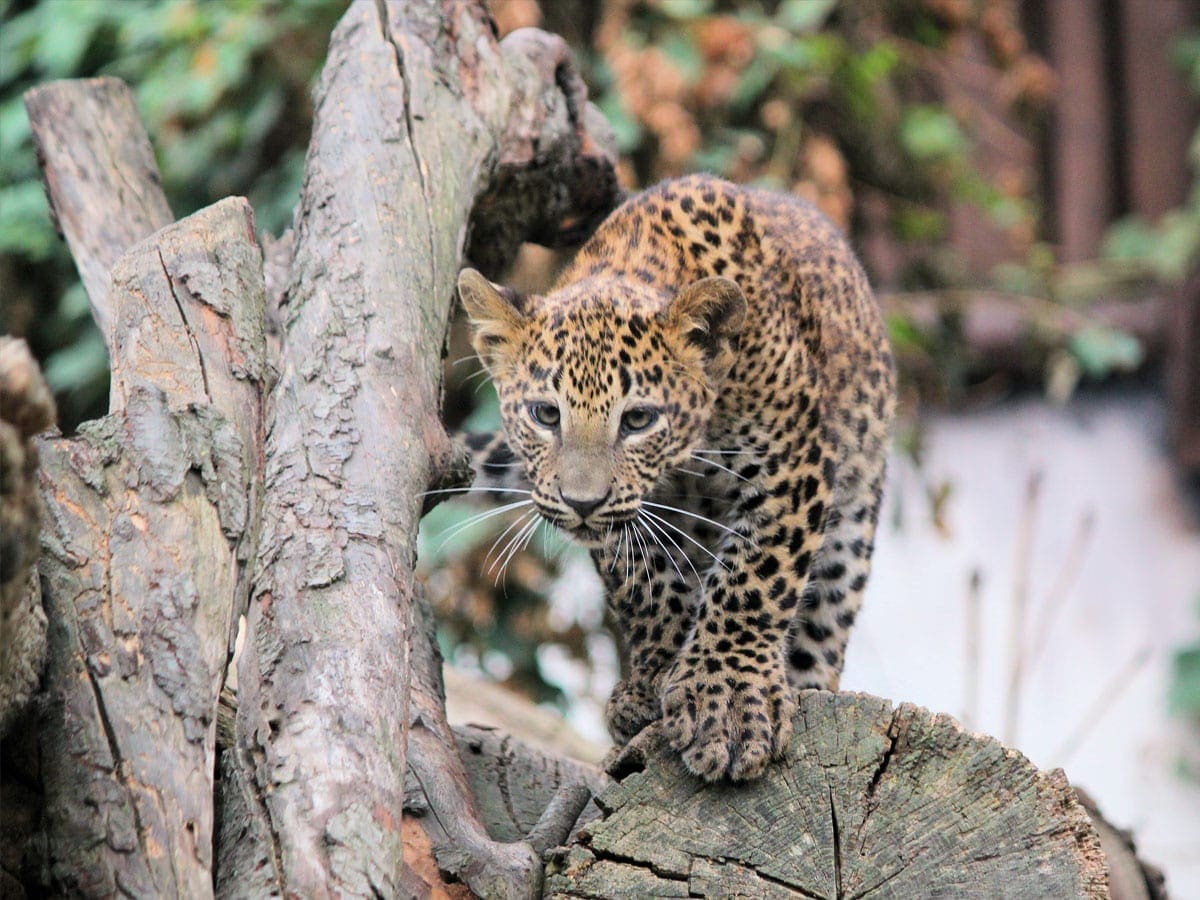 Captive Wildlife Care
Bachelor of Science
Preserve and Care
for Captive Wildlife
Prepare for an exciting career in wildlife rescue and rehabilitation, care, and advocacy by earning a comprehensive degree in captive wild animal management from America's Environmental College. Flexible and affordable, the hybrid B.S. in Captive Wildlife Care lets students learn through a combination of online and in-person courses. Our accredited animal care courses teach the skills you need to work with wildlife safely and ethically, provide wildlife rescue and rehabilitation services, and teach the importance of animal conservation. Program graduates go on to become passionate animal advocates, zoologists, public educators, and much more.
Career Outlook
Earn your degree.
Unlock new opportunities!
63K
Average yearly salary for Wildlife Biologist
12%
Average 10-year projected growth in animal care jobs
94%
Number of recent graduating class were employed or attending graduate school
63K
Average yearly salary for Wildlife Biologist
12%
Average 10-year projected growth in animal care jobs
94%
Number of recent graduating class were employed or attending graduate school
Captive Wildlife Care Hybrid Learning Highlights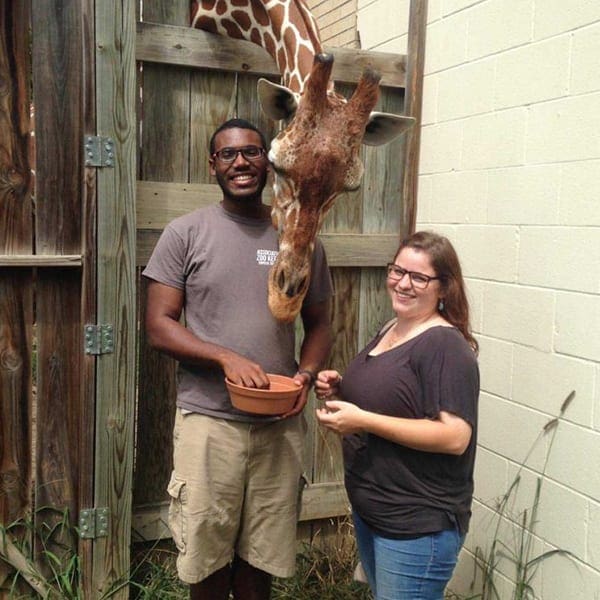 "The captive program at Unity teaches you exactly what you're going to do. I knew what I was getting myself into and what I wanted."
– Chaz James '16, Little Rock Zoo
At Unity Environmental University Hybrid Learning, students learn about important concepts such as animal welfare, environmental enrichment, and population management and conservation, as well as the ecological influences on animal behavior. This in-depth knowledge and training transfers to careers in managing and conserving captive wildlife.
As part of our program, students will have the opportunity to work with organizations accredited by the Association of Zoos and Aquariums, such as Zoo New England, and rehabilitation centers, like Avian Haven, and the Center for Wildlife. Students also work closely with species they're likely to encounter in careers after graduation—gaining the real-world experience.
Lead the Way
The best way to inform the public and advocate for animal welfare is through education. Using the skills and knowledge students learn at Unity, they can lead the way to help stop the suffering of millions of animals worldwide—educating communities of the dangers and misconceptions of keeping wildlife animals as pets, using them as entertainment, or making consumer products out of them.
As a captive wildlife care graduate, students work to help communities prioritize animal safety and health over consumer demands.
What Students Study
In addition to liberal arts foundation courses and a specific seminar on captive wildlife care, students study various courses in animal health, training, and handling; enrichment and exhibit design; and wildlife conservation and preservation.
Through hands-on learning, students gain the experience and skills needed to become a wildlife care professional employed in a zoo, aquarium, museum, rehabilitation clinic, or other facility housing captive wildlife.
Internship Sites
Careers in Captive Wildlife Care
After graduating from our Captive Wildlife Care program, students work in a variety of settings to care for injured, ill, or orphaned local wildlife with the goal of reintroducing the animals to their native environment. Students also work with captive wild animals to develop programs to reduce the animals' stress and improve their overall health.
Our captive animal studies program will prepare you for fulfilling career paths that bring together wildlife handling and management, public education, and animal advocacy. Many graduates go on to become wildlife rehabilitators, researchers, trainers, wildlife biologists, conservation specialists, laboratory animal caretakers, and wildlife interpreters. Others pursue further schooling in veterinary science and veterinary technology. Below, learn more about jobs and salary information related to this field. 
Captive Wildlife Care Career Outcomes
Faculty Profiles
Seek out knowledge.
Learn from leaders.
Discover the many ways Unity Environmental University Career Services can help students reach their career goals.
Apply
At Unity Environmental University, we're as passionate about animal welfare as you are. Whether you want to care for animals in zoos or aquariums, get the training you need for a wildlife rehabilitator career, educate the public about wildlife stewardship, or all of the above, we can help you achieve your goals. Much more than a zookeeper degree, our B.S. in Captive Wildlife Care will teach you how to drive change in areas of urgent importance, including wildlife conservation, management, and advocacy. Not all animal care college programs can say the same. 
Researching animal management college programs and ready to learn more about Unity?  Contact us today for more information about our unique animal management degree, available through Hybrid Learning. 
Apply online, learn more about our hybrid learning, or contact our Unity Environmental University Recruiters.
Blog
Explore More
About Hybrid Learning
Contact Hybrid Learning
Address
Unity Environmental University Hybrid Learning
90 Quaker Hill Road
Unity, Maine 04988
Contact